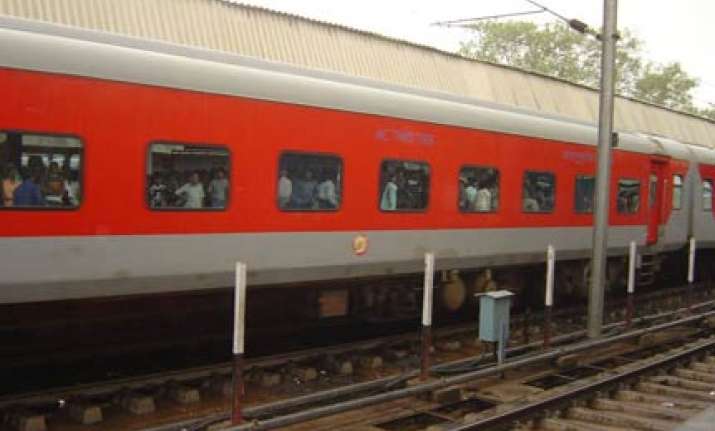 Mumbai: In a major embarrassment for the railways, the door of one of the coaches of the prestigious New Delhi-Mumbai Rajdhani Express fell off the moving train on Tuesday, reports the Mumbai newspaper DNA.Sources said the AC-3 coach of the speeding 2952-New Delhi-Mumbai Rajdhani Express fell off between Sawai Madhopur and Kota on Tuesday.
The incident reportedly occurred near electric wire mast number 960, close to Kapren station. The crew of another train picked up the door and brought it to Kota station later.
Western Railway chief spokesperson Sharat Chandrayan confirmed the incident. "This is the first time such an incident has occurred and preliminary findings have revealed that some passengers had damaged the door while trying to push it open," he said.
Railway officials said it was not a safety lapse. However, passenger associations blasted the railways for the lapse and said it is unacceptable for the door of a fully air-conditioned train to fall off like this.
 "Even if passengers had tried to force the door open, it should not have come off. The WR should inspect the coaches before the train starts and ensure proper maintenance," said Shailesh Goel of the National Rail Users Consultative Council.
"We are inquiring into the matter," said a railway official. Other such incidents involving the New Delhi-Mumbai Rajdhani Express include decoupling of the train and the locomotive at high speed earlier this year.