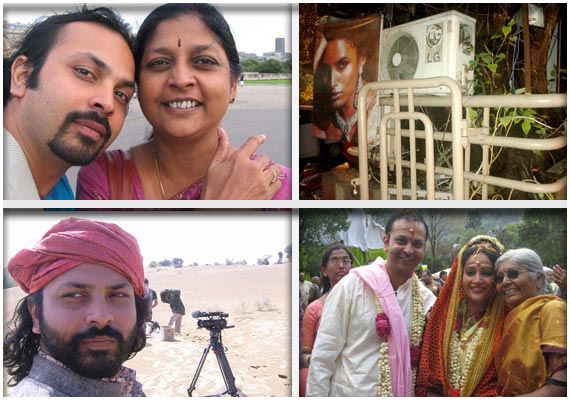 New Delhi, Jul 22: Thirty-three year old documentary film maker Anand Bhaskar Morla was electrocuted on Saturday by a high-voltage current from an air-coditioner perched on an iron railing outside a jewellery shop in Delhi's Sri Aurobindo Market.
He died in front of his grand mother-in-law and wife. The shopowner's AC was linked to exposed wires wound around the iron railing, and as Morla came out of a local Bank of India branch, he pushed open the gate of the railing and was instantly electrocuted.
His wife Supriya and his three year old son were waiting inside the car, as Morla came out with his grandmother-in-law, and the filmmaker was instantly electrocuted.
The old woman screamed, as Morla fell on the ground. Passersby rushed in and liften him from the ground.