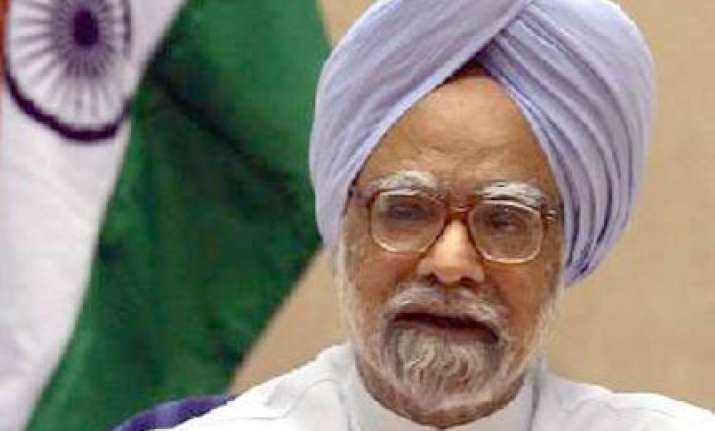 Prime Minister Manmohan Singh on Friday asked BJP leader Murli Manohar Joshi to remove all "misconceptions" that the US was pressuring India to make Indian agriculture sector an "appendage". 
"I wish to reassure him that nothing of this sort has happened. ... There is no scope for this sort of 'galatfaimi' (misconception)," Singh said in the Lok Sabha while replying to the debate on the Motion of Thanks on the President's Address. 
He said he had spoken to US President Barack Obama on several occasions but "not once has he sought to pressurise India" and urged "the Opposition not to spread isinformation" on this sensitive issue. Singh said the government was taking all steps to ensure food security and improve the conditions of the farmers. 
The Prime Minister's retort came after Joshi's statement that the government was taking steps which would make Indian agriculture sector and the farmers an "appendage" to the US. 
The BJP leader also wanted the government to redefine poverty and make policies based on "ground reality" in India and gave examples of countries like the US, Mexico, Brazil and Egypt on how the governments there had taken steps to feed their hungry and impoverished people. "Make India hunger-free and adopt a zero-hunger policy," Joshi said and felt the government's plans to reduce poverty by 2015 were impractical. PTI