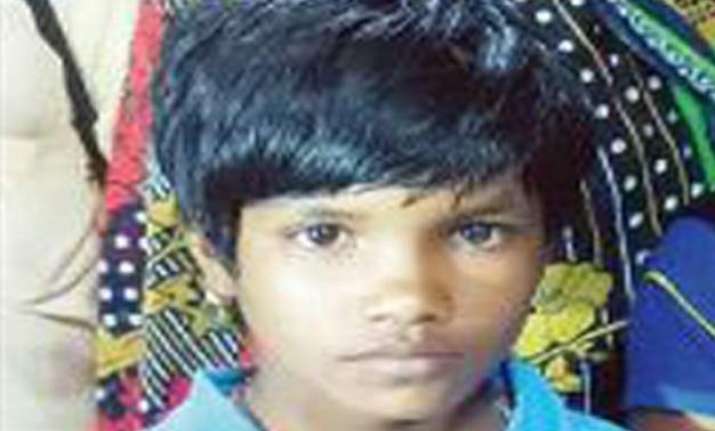 Bhubaneswar:  "I was returning with my mother and sister from tuition. Suddenly policemen fired. One of the bullets entered my left knee, another was lodged in my mother's leg and a third stuck both the knees of my elder sister. My sister finds it difficult to walk. My injury has healed, but I can't sit with my knees bent, nor can I run or play. I want to study, want to go to school, and play."
These are the words of eight-year-old girl Rita, who alongwith her mother Sasmita and sister Rasmita, appeared before the the Odisha State Human Rights Commission to give her testimony on Thursday.
On March 8 this year, Odisha policemen went on a rampage in Namtar village under Rajkanika block of Kendrapara district. Police resorted to fire on an anti-liquor mob, which had ransacked a local liquor vending outlet.
Eight people, including Rita, her mother and sister, were seriously injured in the police firing. The state government ordered an inquiry into the incident by the Revenue Development Commissioner, but its report is gathering dust.
Four months have elapsed and with no government help forthcoming, Rita, her mother and sister on Thursday approached the State Human Rights Commission demanding justice and compensation.
The bullet is still stuck inside Sasmita's leg causing constant pain. She and her two children are unable to walk properly.
The victims were accompanied by activists of Sarvodaya Mandal and Odisha anti-liquor movement, who demanded Rs 10 lakh compensation from the state government, proper treatment and action against the erring policemen.