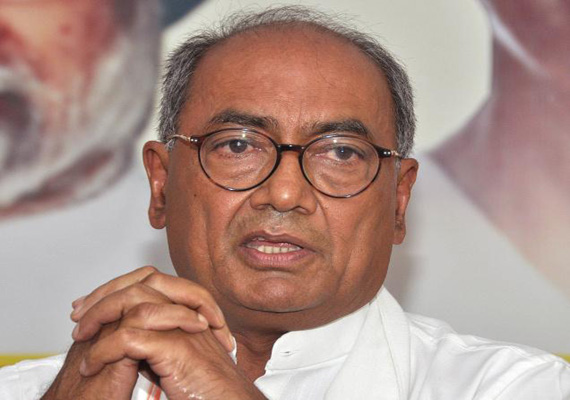 Lucknow, Feb 16 :  In a bid to clear the air after Mulayam Singh Yadav's flip-flop over supporting Congress in post-poll Uttar Pradesh, Congress today said it would like to sit in the opposition rather than support anyone and people should not be confused over such statements.  

"We would like to sit in the opposition but not support anyone", party general secretary Digvijay Singh told reporters.
Singh said that such statements should "not confuse the people and they should understand that it is one party which has formed the government three times with the support of different parties and the situation in the state became bad to worse.

"Congress which did not get a chance in the past 22 years should be given a chance...they should vote with full clarity".

In a u-turn, Samajwadi Party supremo Mulayam Singh Yadav had yesterday ruled out giving support to Congress in government formation in Uttar Pradesh, hours after he spoke about this possibility if there were signs of BJP coming to power.

Asserting that the high percentage of polling is indicative of anti-incumbency, Singh said it is against the BSP and as it cannot be for BJP and SP for different reasons adding that he believed it to be in favour of Congress and Rahul Gandhi.

He refused to comment on Yadav advising Rahul Gandhi who tore the list of election promises of different parties in an election meeting yesterday to learn courtesy.

To another question on BJP terming the incident as a gesture of frustration, he said "the reality would be known on March 6" (when results are declared).