Follow us on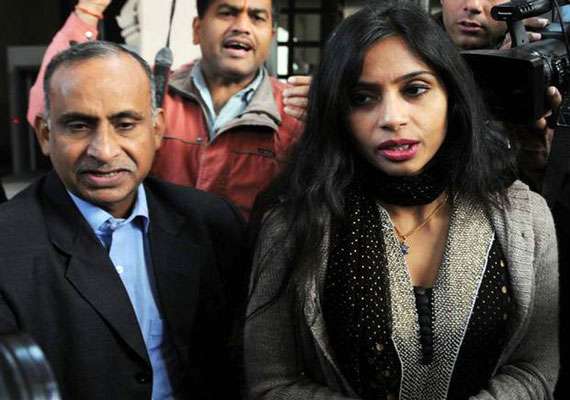 New Delhi: Indian Foreign Service officer Devyani Khobragade was seen off at the New York airport by an official of the US State Department, who told  Devyani "Ma'am, I am sorry, and it was wrong".
To this, Devyani Khobragade replied: "You have lost a good friend. It is unfortunate. In return, you got a maid and a drunken driver. They are in, and we are out."
This was narrated by her father Uttam Khobragade, when he got news that his daughter has left the US.
And, read what the expelled US embassy diplomat Wayne May wrote about his posting in India, from 2010 till yesterday:  "Challenges include unhealthy living conditions like air and water pollution, the threat of disease and sickness, bad traffic and everything else that one would associate with a developing country with a population of over 1.2 billion. Professional challenges involve the threat of terrorism, both domestic and transnational, and high crime levels."
Wayne May is the regional security officer, also the coordinating officer of India-US anti-terrorism assistance programme and a special agent of Bureau of Diplomatic Security, the division of US State Deparment.
It was Wayne May who helped housemaid Sangeeta Richard's husband and two kids to sneak out of India by granting them special visas.
May and his wife, Alicia Muller May, who is posted at US embassy as a Community Liaison Officer, had helped Sangeeta Richard's husband the two kids to "evacuate".
Wayne May was the key person who managed more than 420 security staff  (including CIA agents) at the US mission in New Delhi.
In an interview to a newspaper on Saturday, Devyani Khobragade said, she wondered whether she would be able to ever reunite with her husband and kids (all US nationals). "I miss them", she said.
"What if my children choose to study and work in the US? What if I can never return to the US, which I cannot now.. Does it mean we will never be ableto live together as a family again?", said Khobragade.
The IFS officer said, she had two daughter aged seven years and four years and her husband was an academic in the US.
"I have come to India but my stand still needs to be vindicated. And of course, I have been separated from my family, and I am under immense stress for my children", says Devyani.