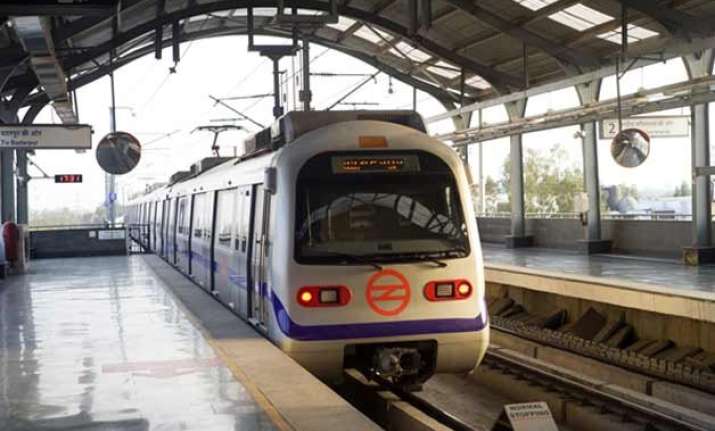 New Delhi: Delhi Metro's plan to hike the fare is unlikely to see the light of the day anytime soon as the appointments committee of the cabinet (ACC) has rejected the name of a retired judge suggested by the urban development ministry to head the fare fixation committee.
The ACC has asked the ministry to submit new names including that of other members of the panel. Restarting of the process would take at least a couple of months because of the procedures and a new government in Delhi. The ministry has to take the Aam Aadmi Party (AAP) government on board before suggesting new names.
In February, union urban development ministry had sent a proposal to ACC to set up a fare fixation panel. The panel, consisting of urban development secretary from the Centre, the finance secretary from the Delhi government and a retired judge, has to submit its report within three months of getting approved. A high court judge, retired or serving, will head the panel. The panel decides on the formula for fare revision.
Also Read: Relief for aam aadmi as AAP govt may not hike Metro fares
According a report in Times of India, four names submitted by the urban development ministry has been turned down by ACC.
There are also apprehensions if the pro-poor AAP government would be willing to increase fares as any increase in Delhi Metro fares would be seen as a burden on the common man of Delhi.
Since 2009 there has been no revision in metro fares and the Delhi Metro Rail Corporation has been asking for an upward revision in fares citing increasing costs. The minimum tariff was raised from Rs 6 to Rs 8 and the maximum fare was revised from Rs 22 to Rs 30 in 2009.
Also Read: Metro fares may be hiked after polls, last revised in 2009
DMRC can revise fare only on recommendation of the three-member fare fixation panel. The corporation has been pushing for setting up of such a committee citing that a fare hike has become imperative with a significant increase in operational and input costs. Almost 40% of Delhi Metro's overall expenses go towards paying electricity bills with power consumption rising to around 63 crore units amounting to almost Rs 450 crore in 2014-15.