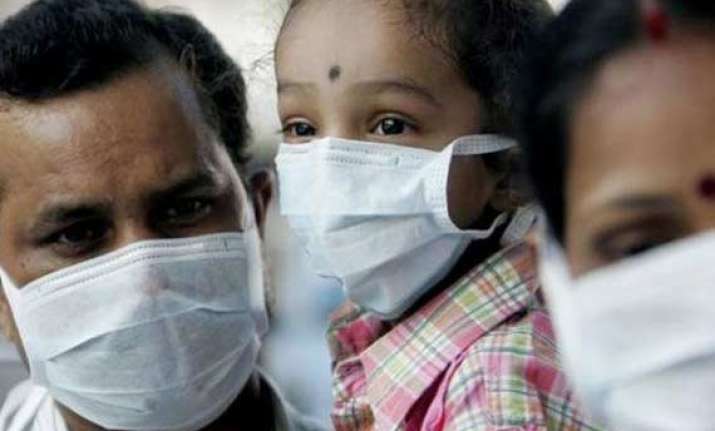 New Delhi: Three fresh cases of swine flu have been reported in Delhi on Tuesday. A 64 year old man, a 33-year-old lady and her five year old son have been diagnosed for the H1N1 virus.
All three have been referred to Ram Manohar Lohia Hospital where a dedicated team of doctors has been appointed by the hospital's administration to keep an eye on the cases.
In total, around 35 cases have been reported in the entire year so far from Delhi-NCR region; nine of them being of December only. Out of the cases registered in December, three have been from Ghaziabad alone.
Central Government has raised an alert for all the hospitals in Delhi NCR, after the news of Ghaziabad's first death case due to swine flu on 24th December and three recently admitted patients in RML All the hospitals have been asked to follow the standard protocol.
Necessary arrangements have been made in leading hospitals like AIIMS, RML, LNJP, DDU, GTB and Safdarjung to fight against the virus.
J.P. Nadda, Central Health Minister has assured, "17 hospitals in Delhi are capable enough to fight the deadly virus and even the Health Department has accomplished provisions to tackle the situation."
Apart from Delhi several fresh cases have been reported from Andhra Pradesh and Telangana also.
In the last 24 hours, H1N1 virus has caused a death of a 51 year old man and 10 other fresh cases have been reported in AP and 72 in Telangana. Overall, the virus has taken around 15 lives in both the states.
Seeing the growth in number of cases of swine flu, Telangana Government has called upon an emergency meeting of senior officials. It is said that the States' Government can also seek help from World Health Organization (WHO) in order to find the curb of the deadly disease.
          
According to the veterans, children less than five years of age, 65+ senior citizens and pregnant women are more vulnerable towards H1N1 than the rest.