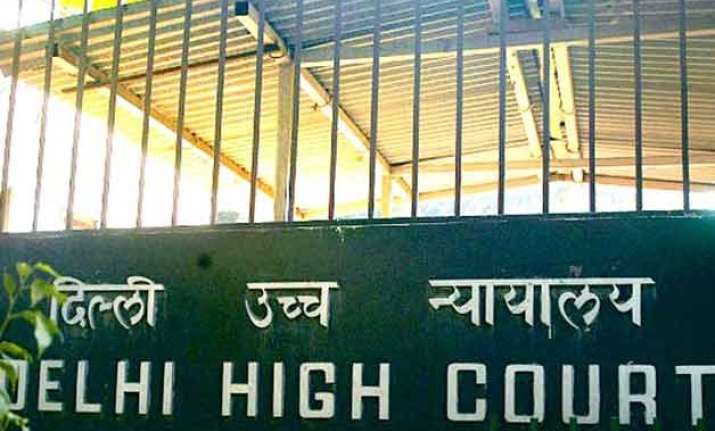 New Delhi: The Delhi High Court on Monday issued notice to the Centre, the city government and the lt. governor on a plea by BJP leader Vijender Gupta, saying the government did not consult him -- despite his being Leader of Opposition -- on the appointment of the Lokayukta and filed a "false and misleading" affidavit on the issue.
Justice V.P. Vaish sought responses from the central government, the Arvind Kejriwal government and Lt. Governor Najeeb Jung by September 3.
Gupta said the Delhi government, in its affidavit, told the court that it had started the consultation process on the appointment of the Lokayukta.
Though the government might have sent the proposed name in a sealed cover to the chief justice, he (Gupta) was not consulted, the BJP leader said.
He said that he was part and parcel of the consultation process in the appointment of the Lokayukta as per the statute "has not been intimated with deliberate and mala fide intents".
The post has been lying vacant since November 2013.
The BJP leader filed an intervening application in an ongoing case filed by former legislator Sat Prakash Rana, who sought directions to fill up the post of Lokayukta.
He asked the court to take cognizance of the "misleading and deliberate act of the Delhi government and direct it to withdraw its affidavit stating wrong facts regarding the consultation process for the appointment of Lokayukta".
The BJP leader also sought directions to the government to begin consultations with him on the appointment.
Earlier, a government affidavit was filed, saying the city government was "firmly committed to implementing the Lokayukta Act" and the process had been initiated.
The BJP leader's plea said that though the Aam Aadmi Party (AAP) government assumed charge on February 14, it had not yet taken steps for the appointment of the Lokayukta and Uplokayukta in the national capital, even after a lapse of 19 months.
On September 26 last year, the Delhi High Court, while hearing a different PIL on the same issue, had asked the lt. governor to initiate the process to fill up the post of Lokayukta saying the statutory provisions made it mandatory on part of the state to ensure that the post was filled "without delay"