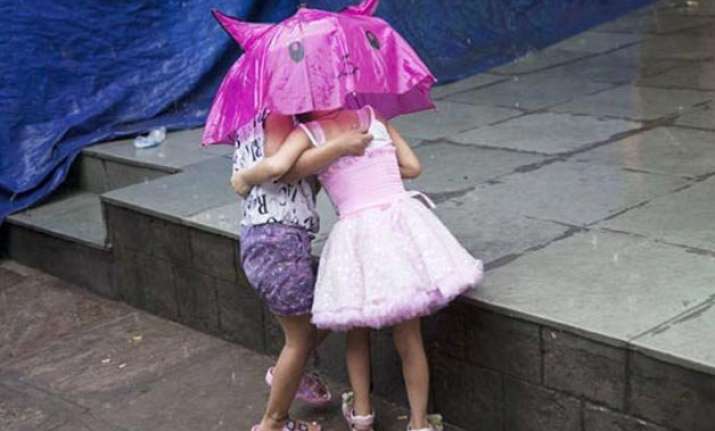 New Delhi: Rains lashed the city this morning, leading to water logging in many areas and traffic disruptions.
The minimum temperature settled two notches below the season's average at 25.2 degrees Celsius.  The Safdarjung observatory, which is considered the official reading for the city, recieved 1.0 mm rainfall whereas areas under Palam, Ridge, Ayanagar and Lodhi road recorded 56.8 mm, 17.6 mm, 48.2 mm and 1.0 mm rainfall respectively till 8.30 AM.
The humidity was recorded at 92 per cent at 8.30 AM. The weatherman has predicted more showers for the rest of the day.  The skies will be mainly cloudy. One or two spells of rain or thundershowers would occur in some areas. The maximum temperature is likely to settle at 34 degrees Celsius", said the weatherman.
Yesterday, the maximum temperature was recorded at 35.8 degrees Celsius while the minimum temperature was recorded at 24.8 degrees Celsius.