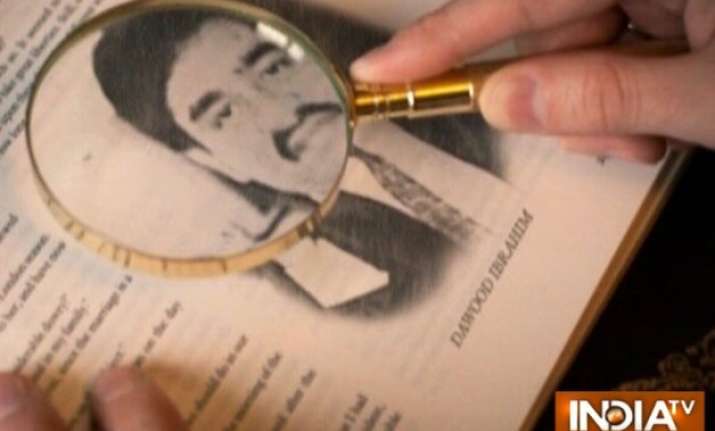 After the 1993 Mumbai serial bomb blasts, Dawood Ibrahim and Iqbal Memon fled from India. But they continued their operations in India through their henchmen. The money generated through illegal grabbing of properties, extortion, trafficking of drugs and weapons were sent to Dawood and Iqbal at Dubai and London through Hawala. But after death of Iqbal, Dawood handed over the job to his family members.
Family of Iqbal Mirchi.
Iqbal Mirchi was married to Hazara Iqbal Memon and had two sonsAsif Iqbal Memon and Junaid Iqbal Memon and a daughter Nadia Memon Mallick. Nadia Memon got married to Javed Mallick, a Pakistani Citizen. Iqbal brother Feeroz Memon  is married to Parveen Memon and the couple has a son Arshad memon.
Dawood's illegal money from India are channeled into other businesses in London and Dubai especially in properties and hotels. According to govt. sources these business operations are carried out by these five members of Memon's family.  
1. Asif Memon: The elder son of Iqbal Mirchi- Asif takes care of business between Dubai and India. Asif also keeps an eye over properties worth millions his father left in India. He gets money from these properties through Hawala and invests it in his operations in Dubai and London. Asif also stays in touch with Yusuf Bhai, Dawood's broker in Mumbai. Recently intelligence agency intercepted their conversation.
2. Junaid Memon: The younger son of Iqbal Mirchi- Junaid Memon looks after Dawood's business in in Europe and Africa. Junaid along with his mother Hazra Memon and Sister Nadia Javed Mallik is involved in business operations in countries like Spain, Turkey, Morocco, and Cyprus. According to intelligence agencies, Junaid inked many big deals in 2013,he spends most of his time in London.
3. Hazra Memon: Hazra menon, wife of Iqbal Mirchi is connected with the companies in Europe and Africa. She along with her daughter Nadia oversees business in Morocco, Spain and London. She has properties worth crores in India. Iqbal Mirchi had purchased properties in Mumbai and nearby areas in his wife's name and now they want to sell it but Hazra's return to India is almost impossible.
4. Nadia Memon Mallik: The only daughter of Iqbal Mirchi who is married to Javed Mallik. Nadia recently clinched two major deals in Cyprus. Nadia along with her husband, brother Junaid and mother Hazra Iqbal is trying to expand Dawood's business.
5. Javed Mallik: A citizen of Pakistan, he is son in law of Iqbal Mirchi. Javed takes care of Dawood's business between Pakistan and Dubai. It was Dawood who arranged the marriage of Nadia and Javed.
Apart from Memon family, there is an entire dedicated team that runs Dawood's money laundering business.
Group of money laundering
1. Sanjay Aggrawal: Sanjay takes care of Dawood and Mirchi families' financial control, he is based in bothe dubai and London and keeps travelling to both the places.
2. Mohammad Ayaaz: Ayaaz manages the accounts of all the Hotels run by Dawood. These hotels are in Dubai. According to sources, these hotels are center of Dawood's flourishing business and Mirchi family runs their money laundering and Hawala operations through these hotels.
3. Hanif - Chief accountant: He is incharge of Hawala business in Dubai and London. Don's illegal money is channeled to Dubai and Londoan through Hawala. Hanif administers the whole delivery process of the Hawala money in Dubai and London. He is one of the trusted associates  of Dawood and Mirchi family.
4. Mohammad Ali: Mohammad ali is the general cashier in the D-Company. His work is to keep and supply money safely. He also keeps travelling between London and Dubai.
5. Mukesh Bakshi: He is the controller of financial operations in Dubai and he is an Indian citizen but lives in Dubai.
6. Mohammad Saleh: Saleh is a Palestinian and one of the closest man Mirchi family. After Iqbal's demise, he still supervises Dawood's and Mirchi's family business. Saleh is in-charge of Dawood's drug business and lives at Dubai. Saleh carefully looks after the drug supply from Dubai to Europe. This is the reason he has become close to both Dawood and Mirchi family in no time.