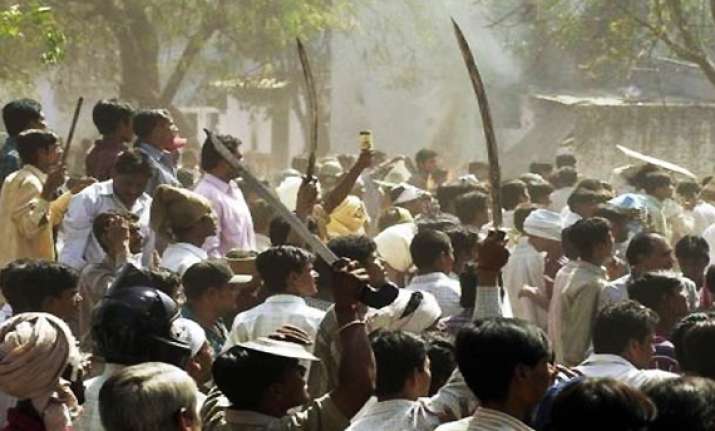 Ahmedabad, Apr 8:
A special court is expected to deliver on Monday a crucial verdit on the massacre of 23 muslims in Ode village of Anand district in Gujarat during the post-Godhra riots.
The massacre was one amongst the nine post-Godhra massacre cases investigated by the Special Investigation Team appointed by the Supreme Court.
On March 1, 2002, a few days after the Sabarmati  Express burning in Godhra in which 59 Hindus, mostly kar sevaks were killed, a rioting mob targeted 20 odd homes of Muslims in Ode village.
Majid  Miyan, a native of Ode village, lost 13 members of his extended family including his mother.  His cousing  Shafiq Mohammed lost his wife and two children in the attack.  
In the last ten years, Majid and Shafiq have rarely returned to their burnt out homes. They shifted to safer places in Anand district.
The pain of having lost their loved ones still lingers in their mind. Rafiq Bhai, the main complainant in this case, lives barely 10 km away from the village, but has never returned. He still stays in a migrant township created by a relief committee near Anand. Though he and his family escaped the wrath of the mob, he lost both his house and business in the attack.
There are, in all, 47 accused, all of whom are out on bail. They faced trial in the case which was reinvestigated by the SIT following the apex court order.
The trial began in November 2009, which saw 158 witnesses being examined. Now all eyes are set upon the Special court verdict.