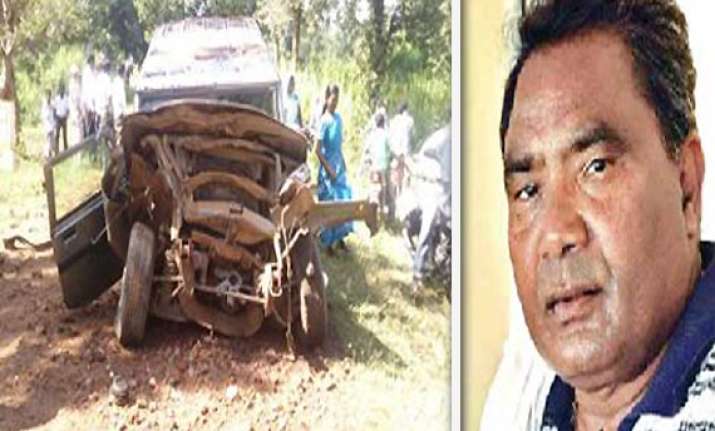 Raipur, May 25: Carrying out a major attack, Naxals today targeted a convoy of Congress leaders in Chhattisgarh's Jagdalpur district killing the party's senior leader Mahendra Karma and injuring former union minister V C Shukla.
The Maoists also kidnapped PCC chief Nand Kumar Patel and his son after attacking the Congress leaders at Darba Gati Valley in Jagdalpur district, police said.
A former Congress MLA Udya Mudaliyar was also shot dead by the Maoists who attacked the convoy at around 1730 hours when they were returning from a "Parivartan" rally.
Karma, a former Home Minister of the state who was a guiding force behind "Salwa Judum" (anti-Naxal operation by vigilante groups), was killed when a large number of Maoists opened fire on the rally.
The burst of gunfire was preceded by a blast.
Shukla was reported to be at Darba Ghati police station and the nature of his injuries could not be ascertained immediately.
The Maoist attack took place in a dense forest near National Highway 202 connection Chattisgarh with Bhadrachalam district of adjacent Andhra Pradesh.
Opposition Congress' Parivartan Yatra, comprising senior party leaders, had launched Parivartan Yatra on April 12 in the state where Assembly elections are due by year end. 
Chhattisgarh Congress media cell president Shailesh Trivedi said it was matter of investigation whether Naxals were involved in the attack.
He alleged the state's BJP government did not provide adequate security to Congress' Yatra despite opposition from Naxals.
"Naxals have opposed both BJP's Vikas Yatra and Congress' Parivartan Yatra. However, the state government provided security only to BJP's Yatra and not to the one organised by Congress. Had it been provided security, today's incident would not have happened," he said.