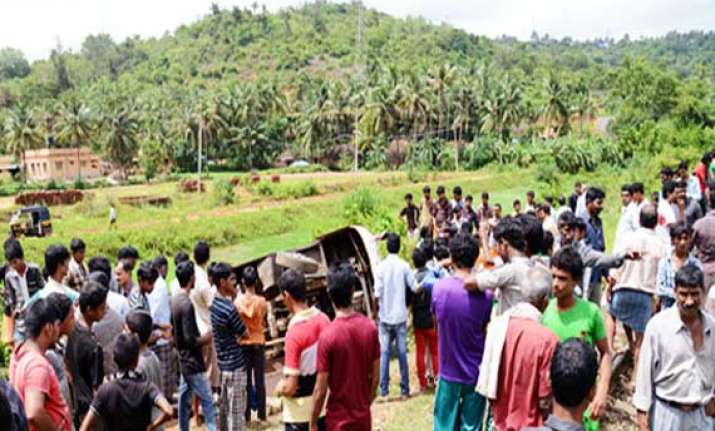 New Delhi: Bus fell into trench near Solan in Himachal Pradesh on Kalka-Shimla highway leaving 30 severely injured and 3 dead.
The accident took place when a car suddenly hit the bus due to which thw bus lost its balance and fell into the trench.
The Himachal Pradesh Transport Corporation (HPTC) bus filled with passengers was on its way to Shimla.
The injured passengers have been taken to the IGMC hospital in Shimla for the first aid and medical treatment.
However, the passenger of the bus says that the accident took place due to driver's carelessness and negligence
Himachal Pradesh Transport Communication Minister G.S. Balihas has rushed to the accident site and ordered an investigation on the case.