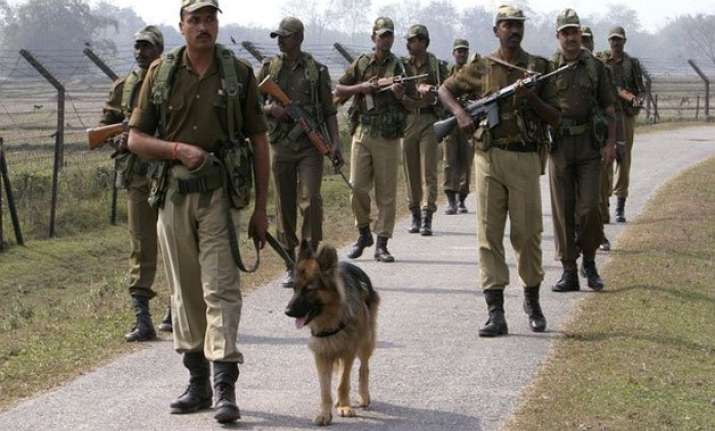 Shillong: A BSF convoy came under IED attack laid by militants on Tuesday while travelling on National Highway-51 in West Garo Hills district of Meghalaya causing minor injuries to three personnel.
The incident took place in the afternoon when the BSF convoy, with the mortal remains of a jawan who died in a fight elsewhere, was passing by Kherapara, 25 km from Tura, the district headquarters, a top BSF official said. 
As the convoy, consisting three vehicles with one carrying the body and black flags on display, approached the spot, the IED exploded 5-10 yards ahead of moving vehicle and as a result of pressure effect the windscreen of the truck-turned-hearse collapsed causing injury to the driver in his left index finger," the BSF official said here. 
The jeep on trail of the truck was also hit by the splinter in the windscreen thereby causing minor injuries to two jawans sitting at the rear, he said.
The convoy was carrying the mortal remains of Constable Ayon Paul of 36 Bn BSF, from BOP Dumnikura.  Fortunately, no major injuries were caused to escort party.
Meanwhile, the BSF in a statement condemned the "cowardice" attempt at its party, carrying the mortal remains, and said it displayed the desperation and moral bankruptcy of the militant outfit.
BSF further maintained that it will not be deterred by these dastardly attacks and will continue to perform its mandated role with competence, in the best traditions of the force.