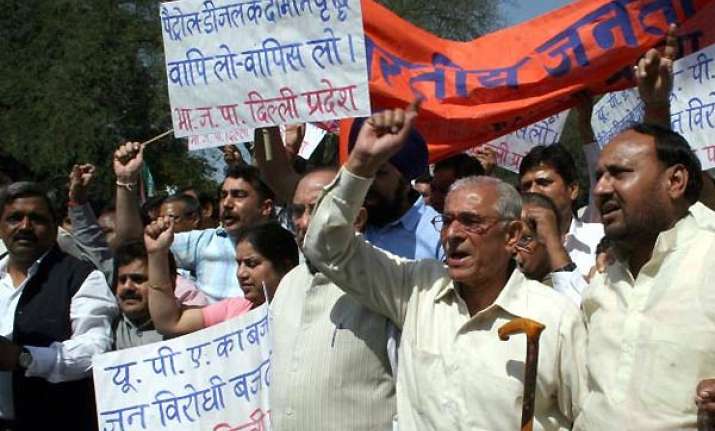 New Delhi, May 16 : BJP activists today blocked traffic in many parts of the capital as part of their protest against the "steepest" petrol price hike.
Activists blocked traffic at Akshardham, Moti Nagar, Khanpur and Hanmdard T-Point on MB Road among other places in the city.
BJP leaders Vijay Goel, Vijender Gupta and others led protests at various locations.
The party had yesterday held rallies at five places.  Gupta, chief of Delhi BJP, said "just after the conclusion of election process in five states the UPA Government has imposed a big burden of price spiral on the people."
He noted that the so-called pro-poor UPA government hiked the petrol price by Rs 5 per litre. PTI