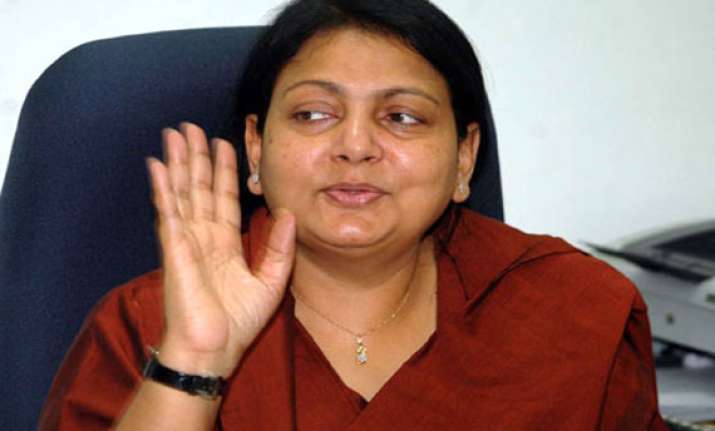 Patna: In a setback to Nitish Kumar government in Bihar, Social Welfare minister Parveen Amanullah resigned today from the cabinet.
Amanullah send her resignation letter to the Chief Minister.
Parveen told reporters that she was finding it difficult to work in the present system and also announced to quit membership of the JD(U).
The minister said she would return to social work, her passion for a long time.
Amanullah is wife of senior bureaucrat Afzal Amanullah who is presently posted with the Central government.
She did not give any specific reason for quitting and said she did not have any grudge against the Chief Minister and other ministerial colleagues.
She also thanked the CM for making her minister in his cabinet.
Parveen Amanullah is daughter of former diplomat and a prominent leader of 'Babri Masjid Action committee' Syed Shahabuddin.
She won the 2010 Assembly elections from Sahebpur Kalam constituency in Begusarai district.