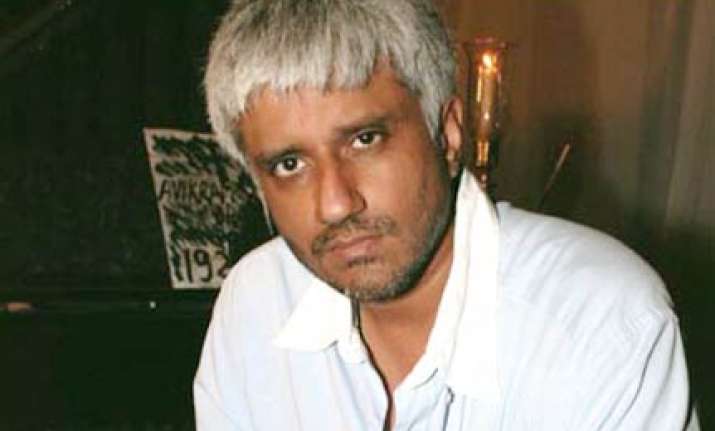 Film maker Vikram Bhatt says his film Shaapit, releasing this week, is his scariest film ever.
Bhatt claims his latest horror flick Shaapit is truly scary. To make his point, the producer-director has also requested leading multiplexes to keep ambulances on standby. You know... just in case.
Incidentally, Ramu is offering a cash prize of Rs 5 lakh to anyone who claims he can watch the Phoonk sequel alone in an auditorium without getting scared. The director will fit the solitary viewer with an ECG machine that will monitor the heartbeat and pulse rate.  
Ask him if this is a similar gimmick to promote his film and he says. "I don't indulge in such tactics like Ram Gopal Varma does to market his horror flicks. I am appalled that he is again paying people to see Phoonk 2 alone! What is the point of having one people sit alone in an auditorium and see how scared he or she gets? Cinema going is a mass activity. It is better to have 400 people view it and scare them together," he says.
Adds Bhatt, "A horror film should simply scare and no such tactics are necessary. I know that my earlier films like Raaz and 1920 did scare, I don't know if Ramu's films scared the audience with his tactics."
Bhatt justifies the ambulances, adding, "I have pulled out all the stops in the plot to make things as frightening as possible. The weak-hearted in the audience may need medical attention. I want multiplexes to take necessary precautions." Shaapit features newbies Aditya Narayan and Shweta Agarwal along with Rahul Dev.