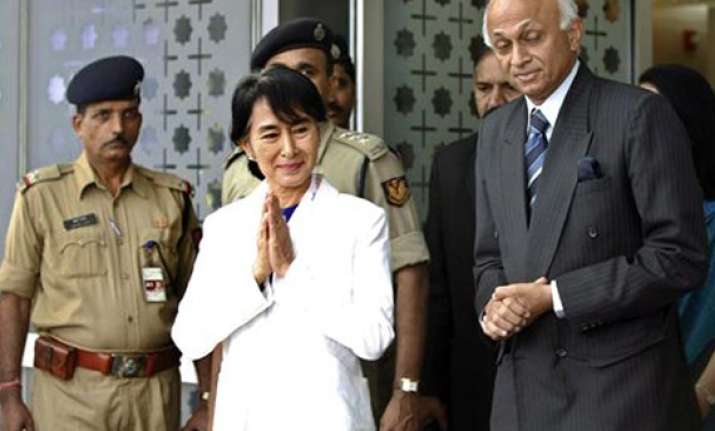 New Delhi, Nov 14: Mynamar's democracy icon Aung San Suu Kyi  returned to India after a gap of 40 years. She is being treated as a state guest by the government.
The democracy leader laid wreaths at the samadhi of Mahatma Gandhi at Rajghat this morning and was scheduled to meet the Prime Minister Dr Manmohan Singh.  
Suu Kyi arrived on Tuesday afternoon and savoured the festivities of Diwali in Delhi.