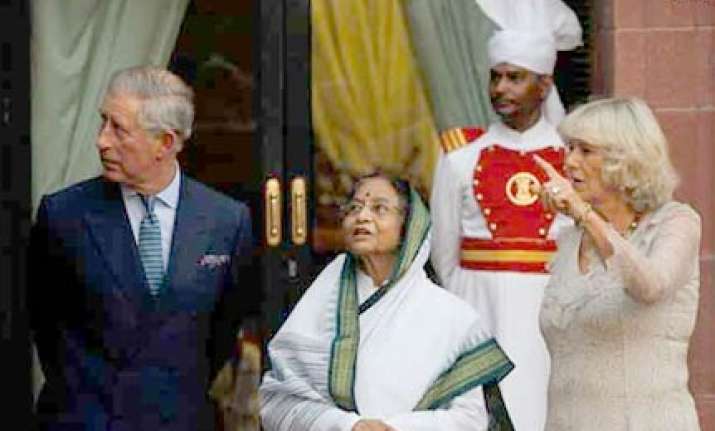 New Delhi, Oct 3: "Fantastic" and "really good" -- this is how most of the athletes described their stay at the Commonwealth Games Village to Prince Charles and his wife Camilla Parker Bowles when the royal couple visited the sprawling complex today.
We told him that the facilities here are really fantastic and that we are enjoying our stay to the fullest," said wrestler Zoe Smith of Britain.
 Britain was among few countries which was severely critical of the condition at the Games Village, dubbed earlier as "filthy" and "unlivable".
 Wheel-chair bound Taniel Davis of Welsh, who will participate in the seated shotput competition, during his brief interaction with the royal couple also shared his "warm" experience.
"He asked about many things including about the facilities. We told him that the facilities here are really good. I am enjoying every moment of my stay here," he said.
Davis's team-mate Anthony Huges echoed similar view and said the media had portrayed a very different picture of the Village. "We told Charles that the village is really fabulous."
Trinidad and Tobego's Ayana Alexandra, who will participate in the women triple jump event, said the facilities at the village are best among the international events she has participated so far.
"All the facilities are really fabulous. We told the Prince that we are liking the Village," she said.
The Village also received a rave review from team official of Trinidad and Tobago Edwin Skinner, who has experience of participating in many other previous Games. He said he told Prince that the "facilities are absolutely fantastic."
  The Village is spread in an area of 63.5 hectares and has all basic facilities like postal services, bank, ATMs, discotheque, bar, cafeterias, handicraft shops, gym and shops selling wooden sculptures among others.
 Currently over 6,000 athletes from 71 countries are staying in the Village.  For the first time in the history of the Commonwealth Games, a training area for the athletes has been set up within the Village premises. Athletes are able to train in four sports -- athletics, aquatics, weightlifting, para sport and wrestling. PTI