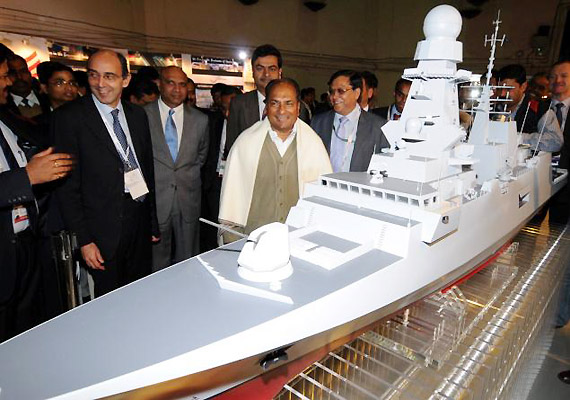 New Delhi, Mar 29: With the issue of corruption in defence deals resurfacing after the Army Chief's allegations, Defence Minister A K Antony today said the Government would cancel any deal if any malpractice is found in it.  
The Minister said after receiving complaints of wrongdoings in the deal to procure 126 combat aircraft from an MP, the Government is holding an inquiry parallel to the contract negotiations with the shortlisted vendor Dassault Aviation.
"If we get any complaint, we will hold an inquiry. If any malpractice is found, we will not hesitate from cancelling any deal even if it is in final stages. We can do it even after the signing of the contract," he said at the Defexpo press conference.
The Defence Minister said in the recent past also, Government has cancelled many major defence contracts after the complaints against them were found to be true.  
Antony said the Defence Ministry deals have a strong clause of the Integrity Pact, which has to be signed by vendors taking part in deals worth over Rs 100 crore.  
The Integrity pact is to guard our own money and interest and against any malpractice and "there will be no mercy in dealing with such issues".
On the M-MRCA deal, the Defence Minister said he had ordered an inquiry into the alleged wrongdoings by an MP as the Government has to be "careful" at every stage that there is "no foulplay".
Antony said the contract negotiations in the major deal were also going on simultaneously and will take around six to eight months before they are put up before the various stages of Government clearance.