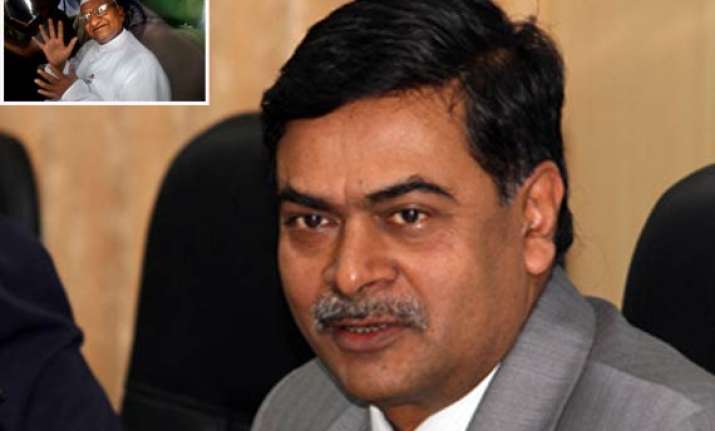 New Delhi, August 16: Gandhian Anna Hazare had been detained because he declared that he would defy prohibitory orders, union home secretary RK Singh said on Tuesday in the first government reaction to the development. 

"Anna Hazare stated that he will defy the prohibitory orders so he has been detained," Singh told reporters.

Delhi Police imposed ban orders on the fast venue in JP Park in central Delhi, after team Anna refused to comply with their restrictions.

The Gandhian, along with his other team members, Arvind Kejriwal, Kiran Bedi and around 250 supporters were detained on Tuesday from different places across the capital before they were to begin their protest fast for a strong anti-corruption Lokpal (ombudsman) Bill.

Prime Minister Manmohan Singh has scheduled an emergency meeting of the cabinet Committee on Political Affairs in Parliament House at 10.15am on Tuesday following the detention of Gandhian activist Anna Hazare in the morning.

The meeting will take stock of the situation arising out of Hazare's detention by the Delhi Police early morning, hours before he was set to proceed on an indefinite fast demanding a stronger Lokpal Bill to deal with the corrupt.

Others scheduled to attend the meeting include home minister P Chidambaram, finance minister Pranab Mukherjee, defence minister A K Antony and agriculture minister Sharad Pawar, officials in Prime Minister's Office said.

External Affairs Minister S.M. Krishna, Renewable Energy Minister Farooq Abdullah, Human Resource Development Minister Kapil Sibal and Railway Minister Dinesh Trivedi are also scheduled to attend the meeting, they added.