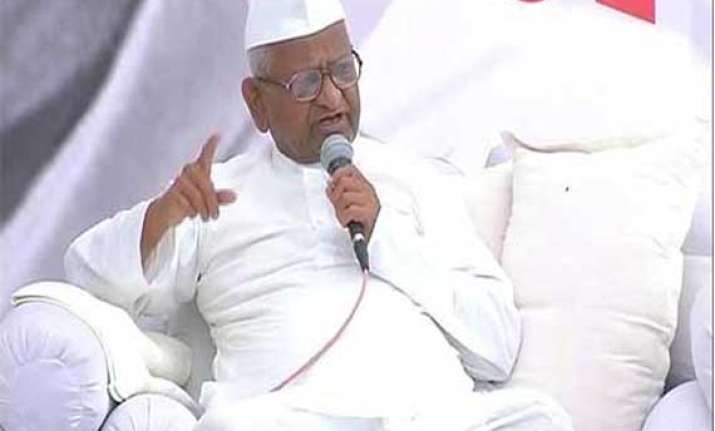 New Delhi: Social activist Anna Hazare seems to be very much disappointed with Aam Aadmi Party (AAP) leader Arvind Kejriwal as Kejriwal has not reverted on Anna's 17 points that he had raised regarding fighting corruption.
Hazare had written to all political parties asking their opinion on 17 points that he had raised regarding fighting corruption but only Trinamool Congress chief Mamta replied to his points.
Hazare's 17-point agenda had mentioned security of farmland, anti-corruption drive and a market for agricultural produce among other issues.
He hit out at Kejriwal again on Thursday by calling him power hungry.
In a three-page press statement issued by Anna's office on Thursday evening, Anna said Kejriwal had stopped putting the country before his own interests.
He said: "I asked Kejriwal that I would support him if he agrees to my 17 17-point letter against corruption but Kejriwal has not yet reverted on it like aother political parties.
" It is now very clear that these (AAP and Kejriwal) people are thinking of power more than of the nation and they are in no way better than any other political leader."