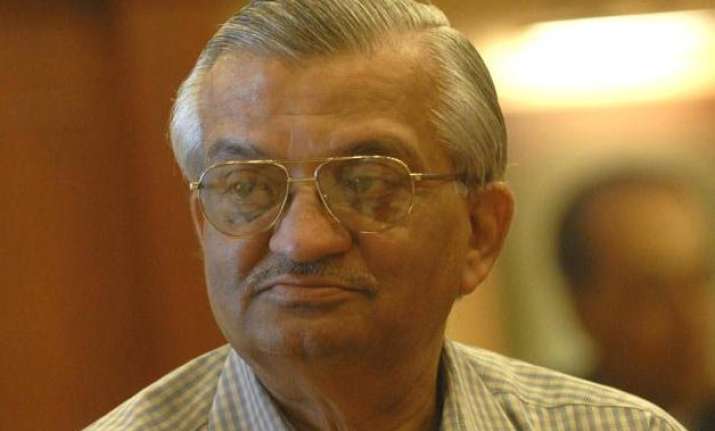 New Delhi: Indian Institute of Technology, Bombay (IIT-B) Board of Governors chairman and nuclear scientist Anil Kakodkar has resigned from his post after a reported 'disagreement' with the Ministry of Human Resource Development.
Kakodkar, whose tenure was supposed to come to an end in May this year has, however, agreed to continue till that period after being persuaded by HRD minister Smriti Irani, who had a long telephonic conversation with him last evening, sources in the ministry said.
According to an Indian Express report, Kakodkar, who was also Standing Committee of the IIT Council (SCIC) chairman, resigned after he was at variance with the choice for a director for IIT Ropar. He resigned ahead of a crucial meeting of a selection committee to interview candidates for the post of director for three IITs, which was to be chaired by Union HRD Minister Smriti Irani.
Thirty seven candidates were shortlisted by the committee for the post of director for IIT Ropar, IIT Patna and IIT Bhubaneswar and around twelve were called for an the interview for the same. While the committee agreed upon the selection for IIT Patna and IIT Bhubaneswar, they differed over choice for IIT Ropar, the report adds.
As per quoted by leading daily sources said a consensus seemed to be emerging on the choice of directors for IIT Patna and Bhubaneswar. But there was no agreement on IIT Ropar, sources said, adding that the process involving 12 candidates was later cancelled. All 37 in the original shortlist have been called for a new round of interviews starting March 22.
Chaired by Irani, the selection committee includes, besides Kakodkar, the chairpersons of IIT Patna, Bhubaneswar and Ropar; former IIT Bombay director Ashok Mishra; and former director of IIT Madras M S Ananth.
Irani, maintaining that all was well between the two of them said that Kakodkar's last board meeting had already been held but she will ask him to stay on. She has also said that some people were 'spreading disinformation' about her ministry.
This incident follows the December resignation of IIT Delhi director Raghunath K Shevgaonkar, who put in his papers more than two years before the end of his term.