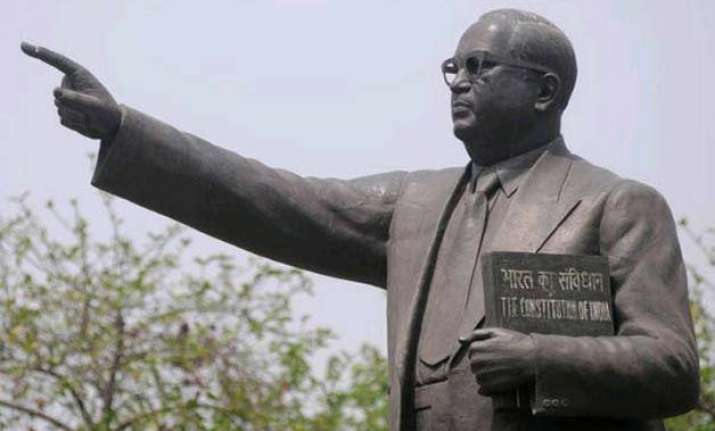 Pratapgarh(UP): The statue of B R Ambedkar was found broken today in Kopa Magruganj village of the district, police said.
Locals and some BSP workers staged protest and stopped traffic on Patti-Dhakwa road here today.  Deputy Superintendent of Police Sukram Tomar said that the damaged statue is being replaced and an FIR has been registered against unknown persons.
"The situation is tense but under control and additional police force has been deployed," he added.