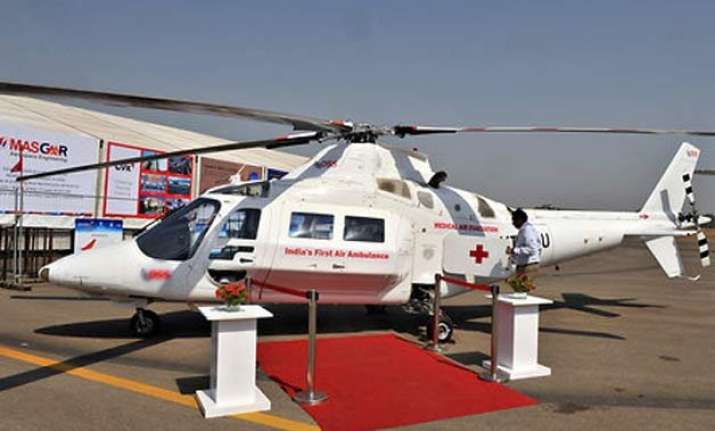 Guwahati: A septicaemia patient was allegedly denied service by an air ambulance provider from Assam's Dibrugarh to New Delhi where he was being taken for treatment though a booking amount of Rs 9 lakh had been accepted by it.
Family members of the patient Kulendra Boruah claimed that the airlines sought a swine flu clearance certificate just before emplaning, though the document was not among those listed by it.
An official of Luan Airways, the first north east based air ambulance service, disconnected the phone when he was asked by PTI about the episode.
"I am going somewhere. I cannot comment on this," said the person, who identified himself as Rajesh before calling off.
Repeated attempts to speak to him again failed. An SMS sent to him also went unanswered.
Tarun, the patient's elder brother, said "My brother and an attendant were to fly to Delhi on April 16 by Luan Airways but could not do so due to bad weather. Next day when we took the patient to the airport as per the airline's instruction, the Luan Airways doctor asked for a swine flu certificate."
The airlines doctor even spoke over phone to the doctor of the nursing home where Kulendra was being treated in Dibrugarh and was told that he was not suffering from swine flu. But the airlines still refused to fly him, he claimed.
"Had they told us to bring the swine flu certificate, we would have certainly brought it," Tarun said.
The patient's family, he said, had deposited the required booking amount of Rs 9 lakh by mortgaging their land and borrowing money.
"But now the airlines has deducted Rs 2.5 lakh as cancellation charge. But the agreement clearly says that if we cancel the tickets, then the money will be deducted. But in this case, it is the airlines which refused to fly my brother," he said.
Tarun said the doctors treating the patient have now done the swine flu test and the result was negative.
With the patient's condition fast deteriorating, the family is now trying to shift him to a Guwahati hospital, he added.