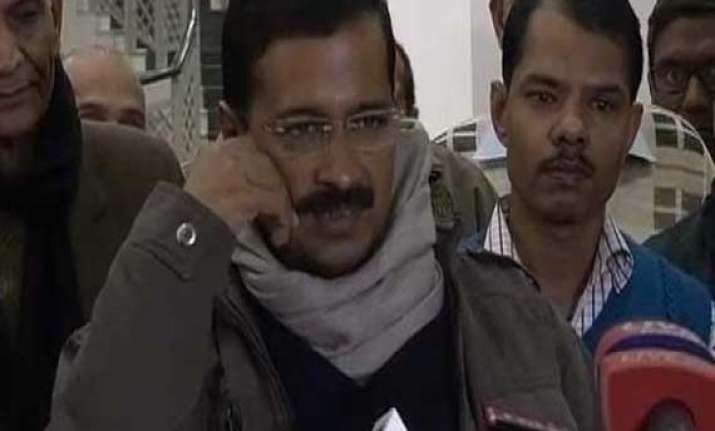 New Delhi : Amidst protests from a section of party workers over reports that the party was planning to field former minister Rakhi Birla for Lok Sabha election from Delhi, Aam Aadmi Party (AAP) yesterday said it would not give Lok Sabha ticket to any of its legislators.
"We will not give (Lok Sabha) ticket to any of our legislators," party's National Convenor Arvind Kejriwal told a press conference here.
Kejriwal, who is also an MLA, however, avoided the question on whether he would contest Lok Sabha polls.  There had been reports that the party will field former Social Welfare Minister Rakhi Birla from Delhi.
This had also resulted in protests from various quarters, including party workers from Bawana, Rohini, Rithala and Kiradi.