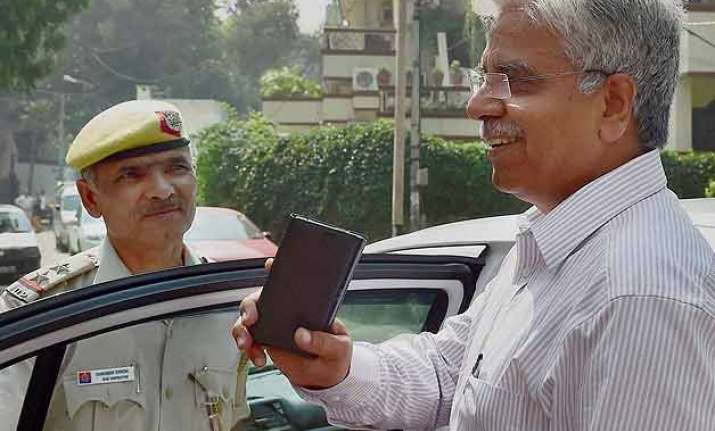 New Delhi: Hitting back at Chief Minister Arvind Kejiwal for suggesting that Delhi Police was the "most corrupt", top cop BS Bassi today advised the AAP government to focus on its "own work" and let the police do theirs.
"The six ministers in the AAP government are facing a tough time fighting corruption; so, they have a lot of work to do," he said, adding that "the government should focus on its own work and let the police do theirs".
Citing a new survey on corruption, Kejriwal today stepped up the attack on Prime Minister Narendra Modi, saying he should "stop being stubborn" and hand over Delhi Police and the Anti-Corruption Branch to AAP government.
 "Shocking findings CMS survey 2day-Del police (under Modiji n his LG) most corrupt- scathing attack on Modiji's capbilities n intentions (sic). "Modi ji stop being stubborn, work with us.
Hand over ACB and police to Delhi Government. We will deliver in a year," the chief minister said in a series of tweets. According to media reports, the India Corruption Study-2015 by the Centre for Media Studies (CMS) says that Delhi Police, which comes under the Centre, is the "most corrupt" public service department in the national capital.
Bassi had yesterday slammed the AAP government's proposal for setting up 'special police stations' as "absolutely wrong". He had said that Kejriwal should instead "concentrate on areas of governance related to women safety". - See more at: