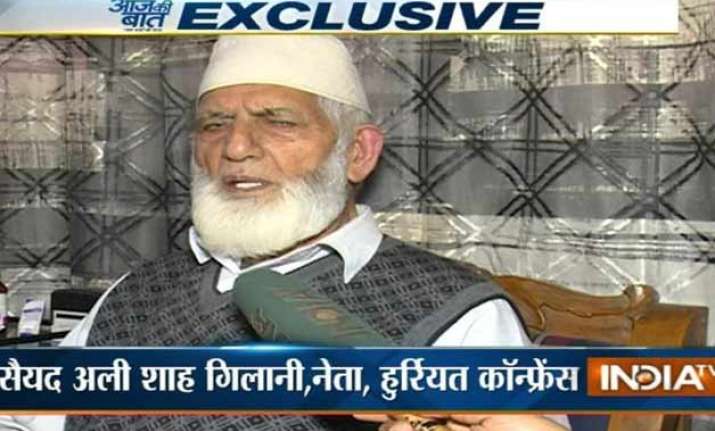 In an exclusive interview to India TV, Hurriyat leader Syed Ali Shah Geelani said he will raise Kashmir dispute  in his meeting with the Pakistan High Commission.He also said he will also discuss issues  pertaining to occupation of Kashmir by Indian army
 
While stressing that Kashmir has witnessed enough bloodshed in the last 67 years, Geelani reiterated his demand for an independent Kashmir.
 
He also said "we are fighting against the occupation of Indian army and we will continue our struggle."  
 
Hurriyat leader also dismissed any chances of talks with Jammu and Kashmir government. He said people's increased participation elections is only for fulfillment of their basic needs, this should not be taken as refrendum
 
 
Pakistan High Commission is organising a big function in New Delhi on March 23 to commemorate Pakistan day and has invited almost every separatist leader from Kashmir, including Geelani,, Shabbir Shah, Nayeem Khan, Javed Mir, Manan Bukhari and others. This could also be observed as a provocation to the Indian government.
 
Angered at a similar meeting between Pakistan envoy and separatists in the run-up to the Foreign Secretary-level meeting in August last year,  India had called off talks saying Pakistan could either talk to India or separatists.