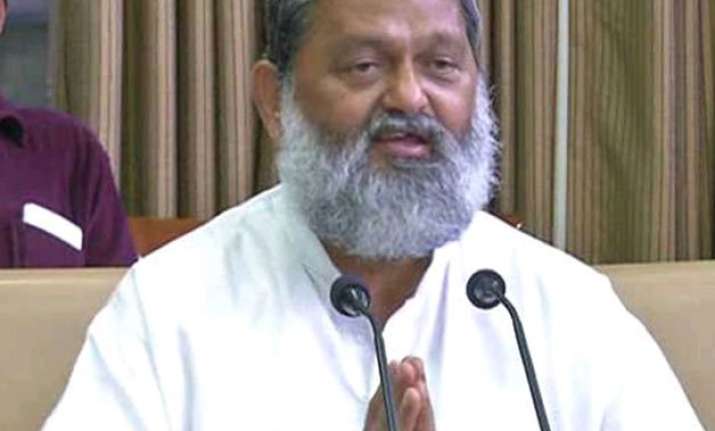 Lucknow: You must have heard your doctors telling you to follow hygiene habits in order to avoid swine flu but how about a top-notch dignitary of health concerns – a health minister - telling you to greet others with folded hands (the way you say Namaste in India) to avoid the deadly disease.
And, what would you say if you get to know that this tongue-in-cheek advice was given by the minister in State Assembly. And, that his quirky jibe was supported by the Chief Minister of his state.
Hilarious…? Indeed it is! The amusing situation was created by the Health and Sports Minister of Haryana, Anil Vij in the State Assembly when he was replying to the discussion that happened in the House in which several MLAs accused the government of not doing enough to curb the virus.
Vij responded in a spur of moment, "Angreziat ko chodo, bhartiyata ko apnao, haath milane ki bajaye haath jodkar abhivadan karo (Leave English culture, adopt Indianness, instead of shaking hands, greet each other with folded hands."
While he stated this, he offered an immediate solution to the non-Hindus too. He said, "The person folding hands might not say namaste if they feel it is a Hindu greeting. Instead, one can fold hands and say Wahe Guru or Salaam."
Undoubtedly, his remarks drew loud laughter and thumping of desks and when he asked the quorum to raise hands if they support his statement – he had among several others, the Chief Minister of Haryana - Manohar Lal Khattar - agreeing with him to greet others with 'namaste' and not shake hands in order to control the spread of the flu.
The icing on the cake was when Vij further added, "Aap chahe naha ke aayein ho par koi nahi nahaya hoga toh aapka haath ganda ho jayega (You may have taken a bath but if others haven't your hands might get dirty)."
Not only this; but the blissfully ignorant minister even went on to suggest the Speaker of the House that a resolution should be passed to "be Indian by not shaking hands and shunning foreign culture".
Under the oblivion and humor, the truth that went ignorant is that till last week 8252 H1N1 positive cases were reported in Haryana, including 39 who were admitted to various hospitals and eight put on life support systems.