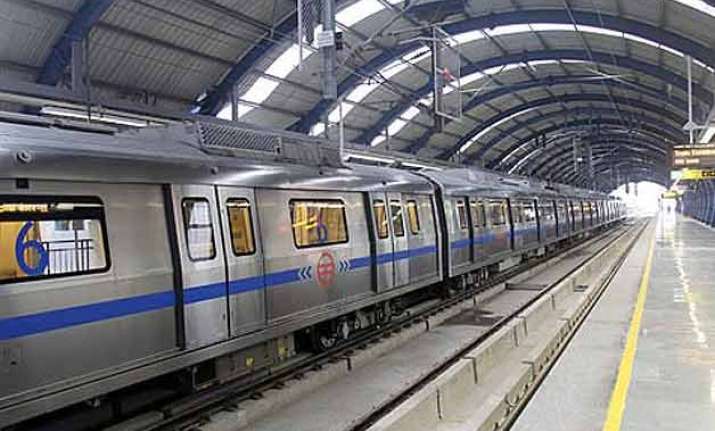 New Delhi: Sustained indigenisation efforts have led to DMRC achieving the milestone of manufacturing 90 per cent of Delhi Metro coaches in the country and it is now looking to export rakes to Queensland and Sydney Metros in Australia.
"Sustained indigenisation initiatives taken by Delhi Metro Rail Corporation (DMRC) have resulted in 90 per cent of Metro trains being manufactured in India," according to a DMRC statement here today.
The initiatives have also boost establishment of ancillary units and helped generate employment.  "Delhi Metro's initiatives to indigenise manufacturing is in consonance with the 'Make in India' initiative of the central government and the establishment of three Metro coach manufacturing units in India to cater to the requirements of Metro market is a very positive development," DMRC MD Mangu Singh said at a seminar here.
DMRC officials said contract conditions mandating indigenisation have resulted in major coach manufacturing companies setting up production facilities in the country.  
The contract conditions of DMRC mandate a cap on upper limit of 25 per cent for production abroad while the balance is to be necessarily manufactured in India either through tie-ups or a wholly-owned subsidiary.  
Manufacturing units set up to supply coaches to DMRC are now engaged in manufacturing of rakes that will be exported to Australia for Queensland and Sydney Metros, it said.  Three Metro coach manufacturing units have already been established in India.
While Bombardier Transportation has a unit in Savli (Gujarat), state-owned Bharat Earth Movers Limited (BEML) has a unit in Bengaluru and Alstom has established a new facility at Sricity near Chennai.  Besides manufacturing coaches, eighteen major sub systems of these coaches have also been indigenised. This has led to establishment of ancillary industry and skilled man power development in house.
Window glasses, battery boxes, brake blocks, bogie frames, vacuum circuit breakers, propulsion among others are also being manufactured in India.