Follow us on New Delhi: On 15th August 2014, Prime Minister Narendra Modi, from the historic Red Fort, had announced the launch of Pradhan Mantri Jan Dhan Yojana (PMJDY). The primary aim of this scheme is to provide poor people access to bank accounts. However, the account comes with some benefits as well.
India TV brings you seven must-know points about PMJDY:
1. The scheme covers both urban and rural areas of India. All bank accounts will be linked to a debit card which would be issued under the Ru-Pay scheme.  Rupay is India's own unique domestic card network owned by National Payments Corporation of India and has been created as an alternative to Visa and Mastercard.
2. Under this scheme, every individual who opens a bank account becomes eligible to receive an accident insurance cover of up-to Rs 1 Lakh for his entire family.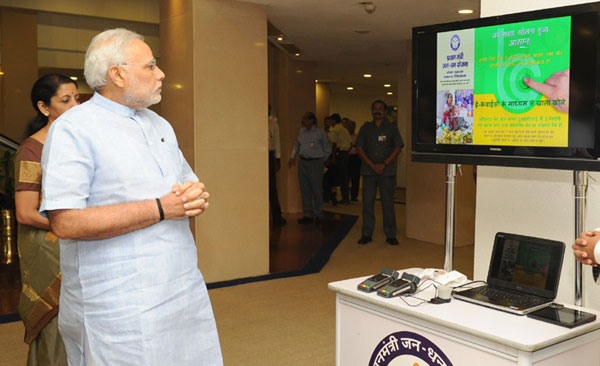 3. A person who is already having a bank account with any bank need not open a separate account under PMJDY. He/she will just have to get issued a RuPay Card in his existing account to get benefit of accidental insurance. Over-draft facility can be extended in the existing account if it is being operated satisfactorily.
4. Accidental Insurance coverage under PMJDY: Accidental insurance of Rs 1 lakh is available to all RuPay card holders in the age group of 18-70 where RuPay card needs to be used once in 45 days of receipt. Claim intimation should be given to his or her bank where account is maintained within 30 days from the date of accident.
5. Life Insurance coverage under PMJDY. Only one person in the family will be covered and in case of the person having multiple cards/accounts, the benefit will be allowed only under one card i.e. one person per family will get a single cover of Rs 30,000. The claim of Rs 30,000/- is payable to the nominee(s) of account holder who need to submit necessary documents to the Nodal Branch of the concerned  Bank. Government employees (serving/retired) and their families, persons filing Income Tax Return/TDS deductees and persons covered under the Aam Adami Bima Yojana, are ineligible for Life insurance under PMJDY.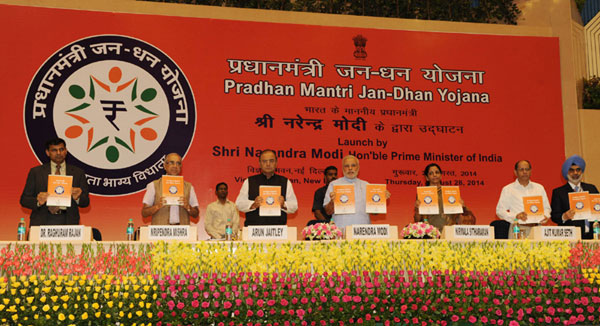 6. Once the bank account has been active for 6 months and linked to Aadhar card, the person would become eligible for an overdraft of up to Rs 2,500 which would further be enhanced by the bank to Rs 5000 over time.
7. The scheme also provides incentives to business and banking correspondents who serve as link for the last mile between savings account holders and the bank by fixing a minimum monthly remuneration of Rs 5000.