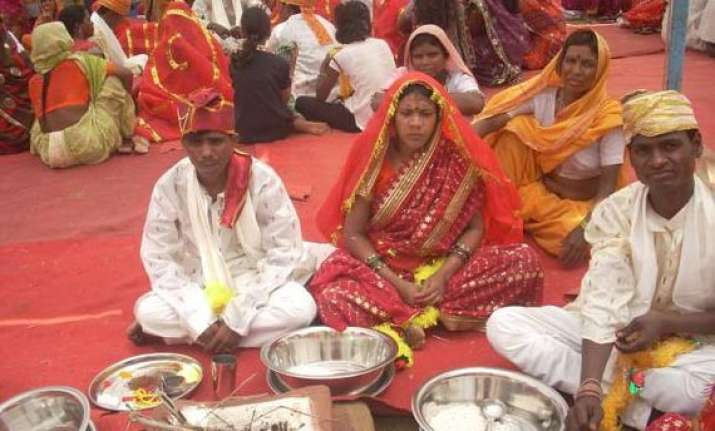 Betul, Madhya Pradesh, Jun 9: As many as 350 women were allegedly put through virginity and pregnancy tests during a mass marriage programme organised by the Madhya Pradesh government at Harad village in the tribal-dominated district.
A day after the alleged incident, the district administration today ordered a magisterial probe into the complaints regarding the tests conducted on the would-be-brides, including 90 tribal women, according to Betul district collector Rajesh Prasad Mishra.
"I have given the orders to probe the complaints on alleged virginity and pregnancy tests conducted on would-be-brides during Friday's mass marriage function under the 'Mukhyamantri Kanyadan Yojana' at Harad village," he said.