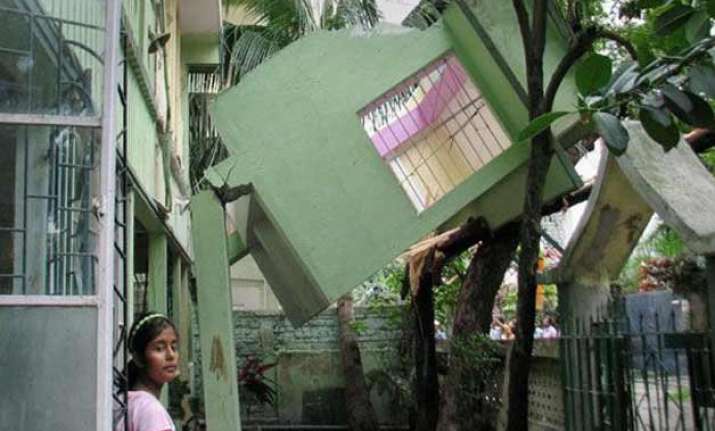 New Delhi: At least 26 people were today killed and over 100 injured as a powerful earthquake that originated in Nepal shook large parts of northern and eastern India, damaging houses and buildings and sparking panic among the people.
In Bihar, which adjoins Nepal, 17 people died and 48 were injured in incidents of wall and roof collapse as the quake measuring measuring 7.9 on Richter scale and the aftershocks sent ripples across the country around noon.
Tremors were felt in almost all states in northern, eastern and northeastern parts of India, including national capital New Delhi, over 1100 kilometres from the Nepalese capital.
Three people were killed in West Bengal in the temblor and at least 69 others including 43 school children were injured. In Uttar Pradesh, at least six persons were  killed and over a dozen injured.
Prime Minister Narendra Modi spoke to the chief ministers of various states and convened a high-level meeting to take stock of the situation. He directed immediate dispatch of relief and rescue teams to earthquake-affected areas of the country as well as Nepal and ordered proper arrangements for evacuating stranded tourists from that country.
Six people died in Bihar's East Champaran and four in Sitamarhi districts which share borders with Nepal, the epicentre of the quake, special secretary to the disaster management department Anirudh Kumar told PTI.