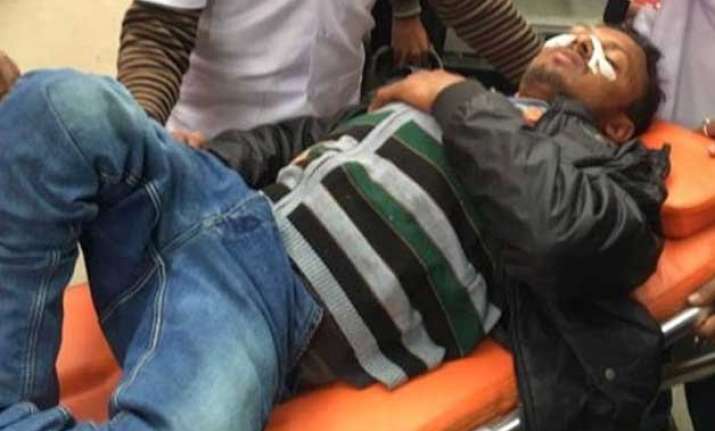 Varanasi: A bus carrying differently-abled persons to the venue of Prime Minister Narendra Modi's aid distribution ceremony in Varanasi today suffered a mishap as it collided with a pole under Kapsethi police station area, injuring twenty-two passengers.
SHO Ashok Chandra said that the bus was carrying around forty-two differently-abled persons. The 22 injured were taken to a government hospital in Varanasi immediately after the accident.
Prime Minister Modi, who is on a visit to his parliamentary constituency today, has distributed 15,746 special aid equipments to 9,296 differently-abled people.
"The distributed aids includes 3,458 tri-cycles, 1,800 crutches, 686 wheelchairs, 1,400 digital hearing kits, 446 kits for low IQ children, 589 artificial limbs and 300 walkers," said Avnish Awasthi, Joint Secretary, Union Ministry of Social Justice and Empowerment, Department of Disability Affairs.
However, the bus mishap on this special occasion is looked upon as unfortunate. Presently getting treatment at a government hospital, the 22 injured people were wished a speedy recovery by PM Modi in his speech.
They will be provided with the aids at their respective homes.
PM Modi also interacted with children from various parts of the country who have overcome speech and hearing disabilities with the help of the ADIP (Assistance to Disabled Persons) scheme of the Centre.