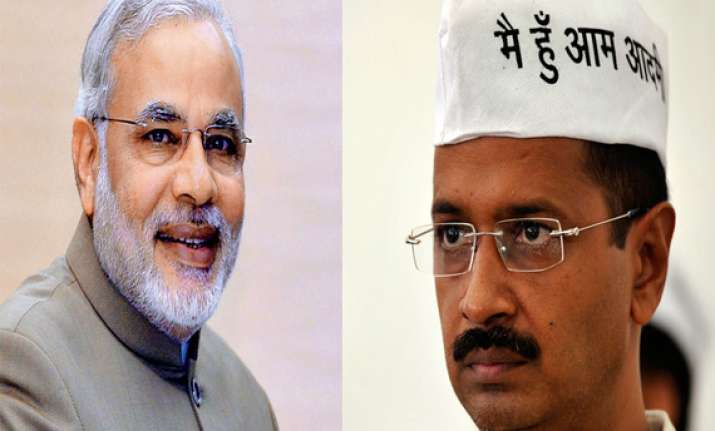 Varanasi:  As Varanasi went to polls today, there were almost 2,500 Narendras and 3,600 Arvinds exercising their voting rights, but they were still outnumbered in a big way by voters sharing their first names with candidates of parties like Congress, BSP, CPM and SP.
BJP has fielded its Prime Ministerial candidate Narendra Modi from Varanasi Lok Sabha seat, where others in the fray include AAP's Arvind Kejriwal, Congress' Ajay Rai, Samajwadi Party's Kailash Nath Chaurasia, BSP's Vijay Prakash Jaiswal and CPM's Hiralal Yadav.
Also in the contest are Trinamool Congress' Indira Tiwari and candidates from 16 other smaller parties along with 20 independents — taking the total number of candidates to a record 42 in this constituency which has close to 16 lakh voters.
An analysis of the Varanasi Lok Sabha voter list shows that there are thousands of voters who share their first names with the major candidates trying their luck in these elections.
Even among the candidates, there are three Narendras — BJP's Narendra Modi, Janshakti Ekta Party's Narendra Nath Dubey Adig and independent Narendra Bahadur Singh.
Among the voters, there are close to 2,500 persons with Narendra as their first names, while over 3,600 have Arvind in their name.
However, there are no voters with Narendra Modi or Arvind Kejriwal as their names.
Neither the BJP's Prime Minister candidate nor the AAP national convenor are voters here.