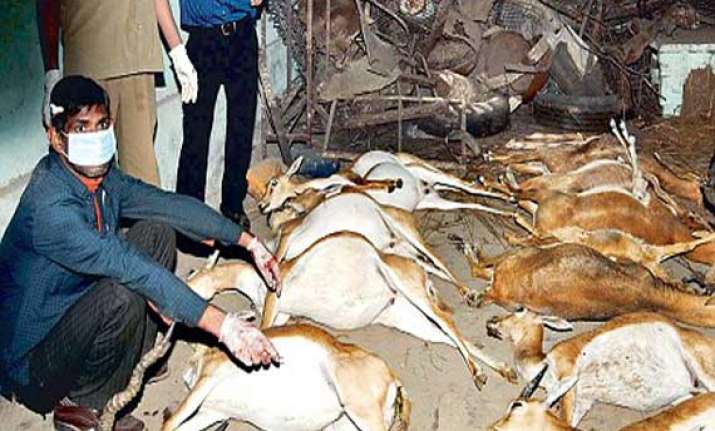 Kota, Rajasthan, Dec 22 : Sixteen blackbucks have died in a single day in Kota zoo due to lung infection, but local BJP leaders alleged that the water in the zoo was contaminated.
Post mortem has been conducted on all the blackbucks and they have been cremated.  
BJP leaders submitted a memorandum to the Chief Conservator of Forests demanding protection for the animals. The party has demanded acting against erring zoo staff within 3 days.