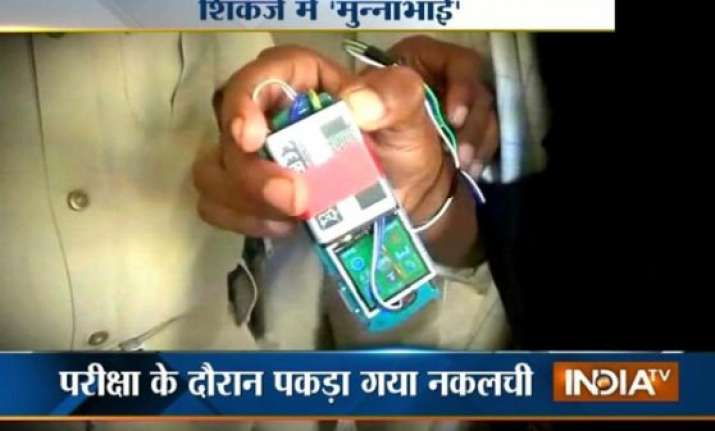 Nalanda: Bihar Police has arrested 15 'Munna Bhais' from Nalanda on charges of cheating during Bihar Police constable written examination held on October 19.
According to reports, an examinee in Bihar Sharif was caught using hi-tech technologies for cheating.
The examiner said that he smelled foul play after noticing the student whispering something and subsequently he was scanned by the concerned authorities. A bluethooth device was recovered from his vest.
Two small lightening bulbs -- red and green -- were also seized from his possession which he wanted to use for answering the objective questions.
The accused, identified as Bablu, despite of having enough evidences refused to confess to the crime saying, "I was doing nothing... No one was telling me anything. I carry this mobile phone with me always."
All arrests were made from different examination centres in the district.