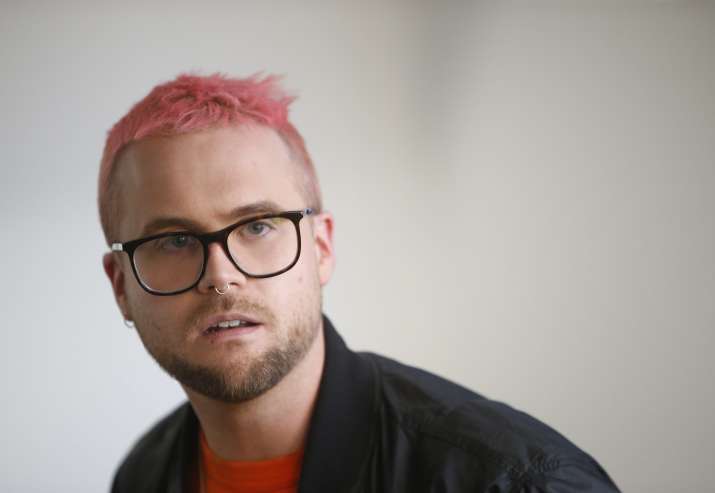 Christopher Wylie, a former employee of Cambridge Analytica turned whistleblower said on Tuesday that the company had worked extensively in India and believed it was employed by the Congress party during his evidence before a UK parliamentary committee investigating the issue of fake news. 
Christopher Wylie deposed before the House of Commons Digital, Culture, Media and Sport Committee (DCMS) amid an escalating row around alleged Facebook data breaches linked with the controversial UK-based company, which has also been linked with alleged attempts to influence elections in India. 
"When you look at Facebook's biggest market, India is the top in terms of numbers of users. Obviously, that's a country which is rife with political discord and opportunities for destabilisation," said Labour MP Paul Farrelly, member of the parliamentary committee, during his questioning. 
"They (Cambridge Analytica) worked extensively in India. They have an office in India," Wylie responded. 
"I believe their client was Congress, but I know that they have done all kinds of projects. I don't remember a national project but I know regionally. India's so big that one state can be as big as Britain. But they do have offices there, they do have staff there," the 28-year-old added, on being probed further. 
He offered to provide the committee "documentation" on India, which was welcomed by Farrelly, who said India was a country that did not need any added "tensions".
 
During his evidence, Wylie also said that his predecessor, Dan Muresan, Head of Elections at SCL Group, had also been working in India before he died in Kenya under mysterious circumstances. He claimed to have heard stories that Muresan, a Romanian national, may have been poisoned in a hotel room while in the African country. 
Wylie was a data analyst for Cambridge Analytica, the controversial data firm that worked for President Donald Trump's campaign. He was the man who revealed to the New York Times and U.K.'s Observer newspaper the practices of Camrbidge Analytica and the data harvesting that took place. He also spoke on British television about how the company was reportedly able to harvest data from 50 million Facebook profiles.
Wylie said that Trump's election was one of the major reasons he blew the whistle on Cambridge Analytica's data practices.
"I wouldn't say it was just because of Donald Trump, but Donald Trump makes it click in your head that this actually has a much wider impact. I don't think that military-style information operations is conducive for any democratic process," he told the committee of lawmakers.
Subsequently later, Facebook suspended Wylie from using its platform.
Cambridge Analytica was initially funded by conservative billionaire Robert Mercer and led by former Trump advisor Steve Bannon.