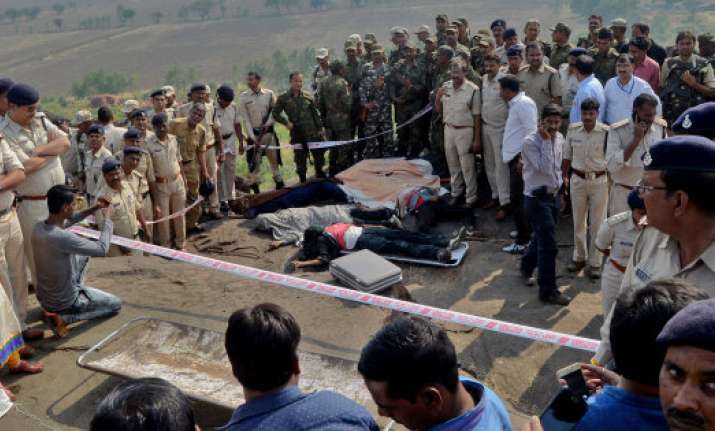 Investigations into the Bhopal jail break incident have revealed that the eight SIMI activists, who were killed in a police encounter after they managed to escape the Central Jail, were planning to set free all 29 Islamic radicals lodged in the prison. 
According to a Hindustan Times report, the undertrials had thoroughly planned the jail break over months. The eight radicals who first escaped from Block B planned to proceed to the adjacent Block A to free other SIMI activists, including self-styled Madhya Pradesh SIMI chief Abu Faisal. 
They were, however, prevented by two jail guards on duty, one of whom was killed with his throat slit using spoons and steel plates.
The jail officials believe that the escape plan was hatched when the inmates of Block B and Block A were treated together in the prison hospital. 
During the investigation, the officials recovered soaps that may have been used to cast as many as 17 duplicate cell keys.
They also found two notes that mention in Hindi and English "Hum Deepawali par aa rahe hain" and "We're coming on Deepawali", along with another note written in Urdu. 
The investigating team also recovered small pieces of paper containing sketches resembling maps of a hillock and some explanation in Urdu from a cell in Block B.
On the contrary, the SIMI men's lawyer has squashed the police's version, claiming that the eight men never escaped and were taken out of the jail and shot.