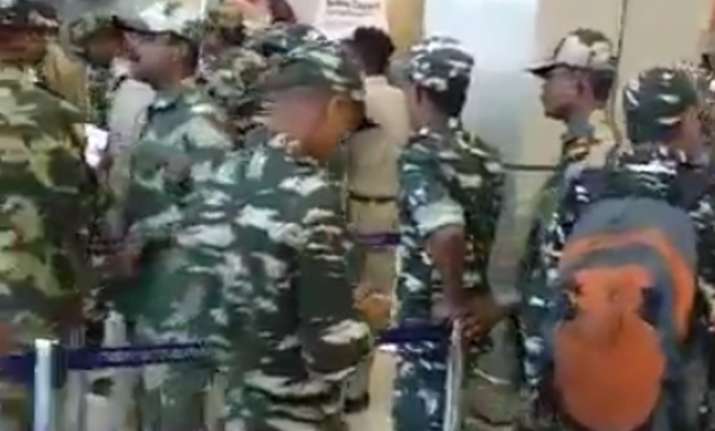 All of sometime feel that security forces do not always get the honour and respect they deserve. Just yesterday, the nation got to know how the bodies of seven soldiers who lost their lives in a helicopter crash in Tawang in Arunachal Pradesh were wrapped in plastic sacks and tied up in cardboard. However, the ordinary citizen of the country has no dearth of respect for our soldiers. 
Yesterday, when a contingent of CRPF jawans arrived the Jammu airport to board a chartered aircraft bound for Srinagar, they received a heroes' welcome from the public that was present in the building. 
The moment jawans entered the terminal building of the airport, the public present burst into a thunderous applause. With nearly hundred people joining together to welcome the jawans, the airport lounge resonated with the sound of claps. Whether it was a three-old child or 80-year old woman, they all joined together to welcome the defenders of the nation. 
The sound of claps continued till the last jawan had left the terminal building to board the aircraft.
"It was a very warm gesture by the public towards the uniform which encourages the force personnel to serve the motherland with utmost zeal and devotion," the CRPF said in a statement.
It might have been just the CRPF personnel but the applause was to all the soldiers of the country sacrifice their leisure and also their lives to serve us.