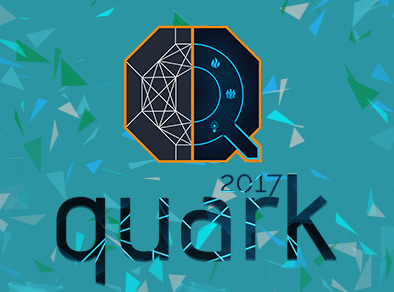 In a bid to provide a platform to youngsters from across the country to showcase their technical skills, BITS Pilani Goa is organising a techno-management festival, Quark, from February 3 to February 5 that will allow participants a window to various events under exciting panels.
Quark, which is organised every year by BITS Pilani Goa, showcases the greatest innovations in the fields of science and technology, and also hosts several scientists, entrepreneurs and world leaders.
The three-day-long festival includes an array of events, guest lectures, workshops and special celebratory nights.
Here is a list of the major events hosted at the Quark festival:
• Quark hosts corporate panel events like WallStreet and Bluechip Beatdown, which serve as a platform for entrepreneurs to display their marketing, management and finance skills.
• Among the Design and Build panel events, the major are Contraptions and Burnout which call for innovative design and engineering to build winning machines.
• In the Electrifying panel, events like MATLAB quiz and analog design problems allow electrical and electronic enthusiasts to show off their skills.
• The Elixir panel offers quizzes, spelling bees, treasure hunts, and more.
• The Initiatives panel events provide a platform for showcasing green ideas, offering technological solutions for social problems, and devising methods for dealing with disasters.
• Programming events, app designing, and hackathons test every coder's mettle in the Programming Inc. panel.
• Roboficial panel events such as RoboKombat are the ultimate chance to showcase robot designing capabilities.
• Paper presentations and science fairs are a few of the things in store in the Specials panel, which also includes gaming events and debates.
In the past, Quark has hosted eminent personalities, including former President of India Dr. APJ Abdul Kalam, Nobel Laureates Sir Harold Kroto, Dr. John C. Mather, Dr. Robert F. Curl, and Prof Douglas Osheroff, eminent scientists such as Dr. Chris Phillips, Dr. Vic Hayes, and Dr. Walter Lewin, TV personalities including Ian McElhinney, and many more.
{img-80706}
Here is the complete list of categories of events to be organised at the Quark 2017:
1. Roboficial (Robotics related events)
2. Design n Build (RC Plane, RC Car, Mechanical Related events)
3. Programmers Inc (Programming events such as Hackathon, Codejam, etc)
4. Corporate (Management Events : entrepreneurship, finance , Marketing, Business, etc)
5. Electrify (Digital Designing, Analog Design, Matlab, Arduino , Electrical Engineering)
6. Specials (Paper Presentation, Poster Presentation, Open Showcase)
7. Elixir (Quizzing events and Literary festival : Carpe Dictum)
8. Initiatives (Technological Solution to Social Problems)
This is a sponsored feature