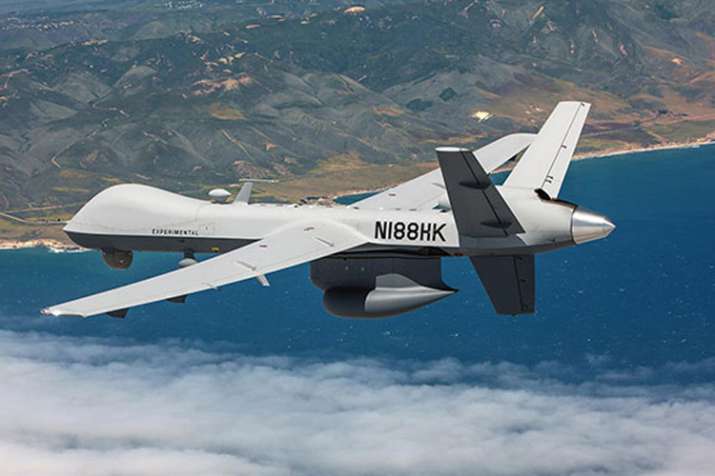 India is expected to purchase huge number of high-tech drones from the United States to monitor Chinese warship armament in the Indian Ocean, a media report said.
According to a report in the Express.co.uk, India is expected to splurge around £2.2 billion on 22 unmanned machines to boost its surveillance of the nation's fleet. The step is intended to keep an eye on Chinese movement in the Indian Ocean.
WATCH VIDEO: As tensions heighten, Chinese warships slink in Indian Ocean
The report even says that US President Donald Trump has already approved the sale but the transaction still needs to be signed off.
Though the transaction is yet to be finalised but still it was a key topic of discussion during US Defence Secretary James Mattis' visit to India this week.
The General Atomics Guardian drones were "the world's most advanced maritime reconnaissance drones and can help India track the movement of Chinese warships with its multi-mode maritime radar", Harsh Pant from Indian think tank the Observer Research Foundation told CNBC.
Meanwhile, the Indian Air Force has also asked for 90 armed Avenger Predator drones that experts say could be deployed for cross-border strikes.