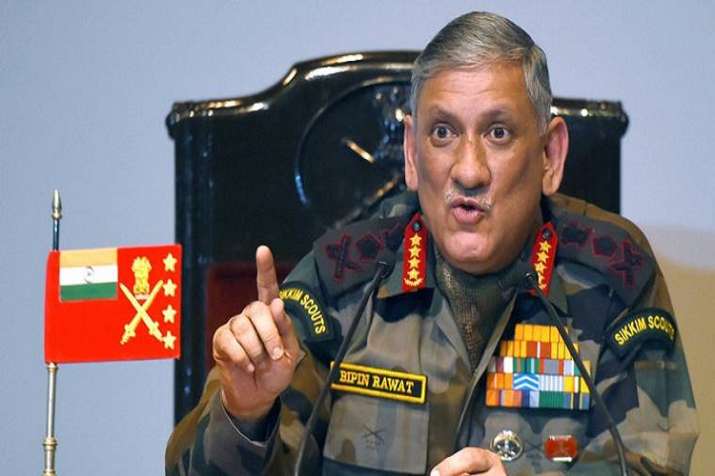 Soldiers could not be denied access to social media, Indian Army Chief General Bipin Rawat said on Tuesday, adding cell phone usage should be allowed to the soldiers within a line of controlled discipline. General Bipin Rawat, who doesn't carry a cell phone, said social media should be optimally used by the Indian Army in the advanced age of communication and information.
Speaking at a seminar on social media and armed forces, General Rawat said, "the social media is gaining momentum faster than we thought. (If we don't catch up) we will be left far behind and we will be firefighting again."
"Information is one of the pillars of national power. There is no way the Armed Forces can remain away from that," he added.
Social media could be used to combat proxy-war and cross-border terrorism, claimed the Army chief but drew a note of caution, saying it was "important to have means of imposing discipline" among the soldiers regarding their social media behaviour.
"We have received advice that we should advise our soldiers to stay away from the social media. Can you deny a soldier a smart phone? Can you deny any soldier a smartphone at home or prevent his family to own one? If you can't prevent usage of smartphone, it is best to allow it (the access to social media)," he said.
"The social media is here to stay. Soldiers will use the social media. Our adversary will use the social media for psychological warfare and deception. We must leverage it to our advantage," the Army Chief added.
General Bipin Rawat said he himself didn't possess a cell phone, but that should not mean his force should be denied of it.
"I don't have a cell phone and when someone asks me my phone number, I just give them (any random number) and if it turns out to be an 11-digit number I just say cut the last digit. But we (the Indian Army) have to engage, remain engaged and benefit (from the use of social media)," he said.
The Army chief further said, "in modern day warfare, information warfare is important and within it, we have started talking about Artificial Intelligence. If we have to leverage Artificial Intelligence to our advantage, we must engage through the social media as a lot of what we wish to gain as part of Artificial Intelligence will come via social media."
The Army chief's remarks came months after a senior Army officer was allegedly honey-trapped by an ISI agent through Facebook, followed which the social media policy for soldiers was criticised.
Guidelines on the usage of social media were laid by the Defence Ministry and the Army was asked not to use photos in uniform as profile pictures on WhatsApp, Facebook or any other platforms.
Under the guidelines laid by the Defence Ministry, the soldiers are also barred from clicking on advertisements on social media sites alluring for prizes/awards, exposing official identity, revealing their rank, unit name and location or anything related to their work, accepting friend request from unknown users.