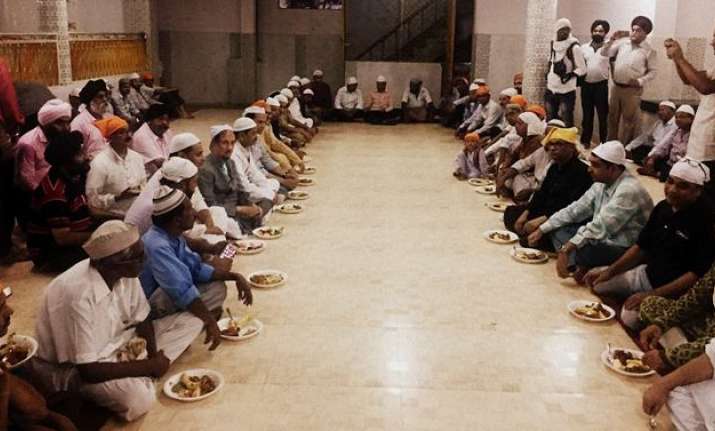 Lucknow: Despite going through terrible times in life, our faith in humanity, somehow or the other, is restored by the good deeds of people who have their heart in the right place. The recent attacks of Bangladesh shook our faith with so many innocent people losing their lives.
Amongst all the people coming together to mourn for the deceased, the Sikh community in Lucknow restored our faith by this wonderful gesture.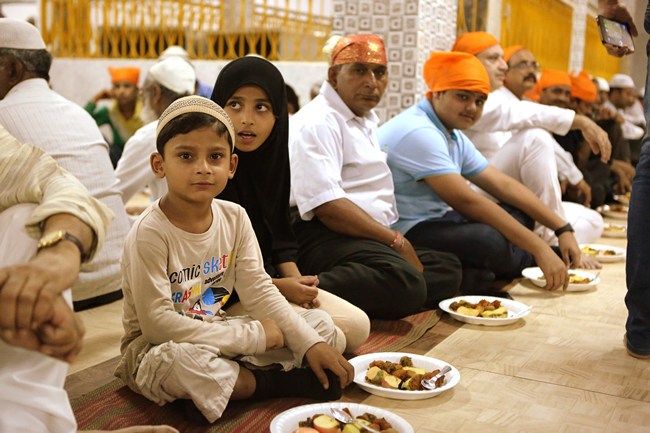 This act of kindness was seen at the Shri Gurudwara Teg Bahadur Shahib Ji in Yahivganj, Lucknow when it served iftar food to all the Muslim brothers while they neatly sat in a queue to break their fast substantiating inter-faith solidarity.
Gurdwara Shri Guru Tegh Bahadur Sahib Ji,Yahiyaganj in Lucknow served iftar food as their Muslim brothers neatly sat in a queue to break their fast.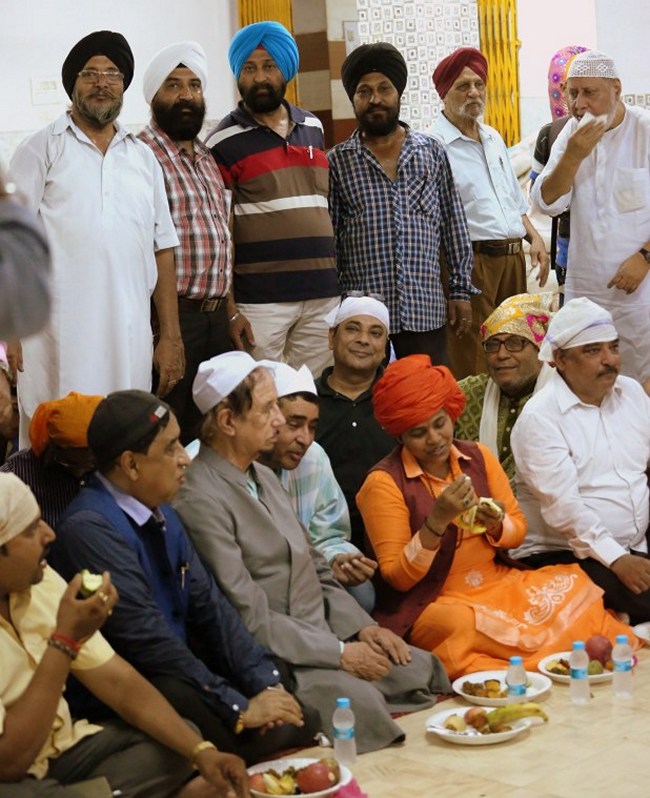 With satisfied appetite and smiling faces, the two communities decided to strengthen their bonds.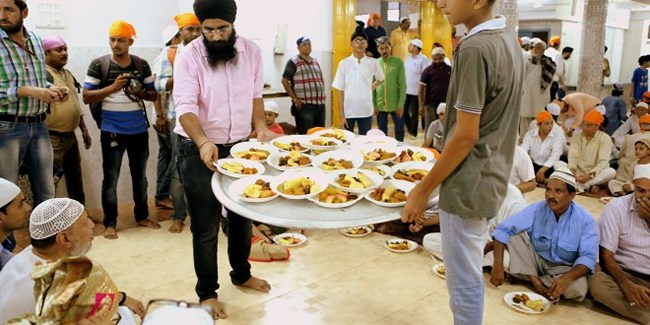 Pictures show people across all religions present in the Gurudwara at this iftar evening. The event was organized byShoulder-to-Shoulder.