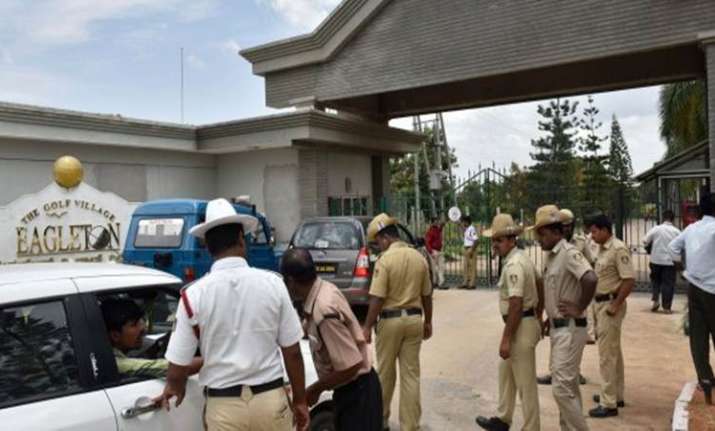 Amid allegations by the Congress party of the BJP-led Centre misusing power to intimidate opponents ahead of the crucial Rajya Sabha elections, the Income Tax department said that the raids on the official residence of Karnataka Power Minister DK Shivakumar and other locations, were only related to the minister. 
"The search team has no concern with the MLAs and there has been no contact with MLAs and the search team," the deparment said in a statement.
The IT Department further said the timing of the search was decided well in advance. 
"The search is the continuation of an investigation which has been in progress for a considerable period of time. They added that the timing of the search was decided well in advance," the IT statement said. 
"The events involving certain MLAs of another state being brought to Karnataka were unforeseen and unpredictable events," it said.
Meanwhile, responding to Congress' allegations of the I-T raids being a handiwork of the government to "influence" the Rajya Sabha elections, Finance Minister Arun Jaitley said, "No search has taken place in the resort as such and no MLA was searched, only one particular Karnataka minister was searched." 
Earlier today, the tax authorities raided 39 locations related to Shivakumar who has been given the responsibility of looking after over 40 Gujarat Congress MLAs staying at the Eagleton Golf Resort. I-T officials also visited the Eagleton Golf Resort where the minister was staying with Gujarat Congress MLAs.
IT sources claimed that Rs 5 crore cash has been recovered from the Delhi residence of Karnataka minister D K Shivakumar, PTI reported.
Rattled by the desertion of its six MLAs, the Gujarat Congress has shifted 44 of them to the Eagleton Golf Resort to keep its flock together ahead of the Rajya Sabha poll.