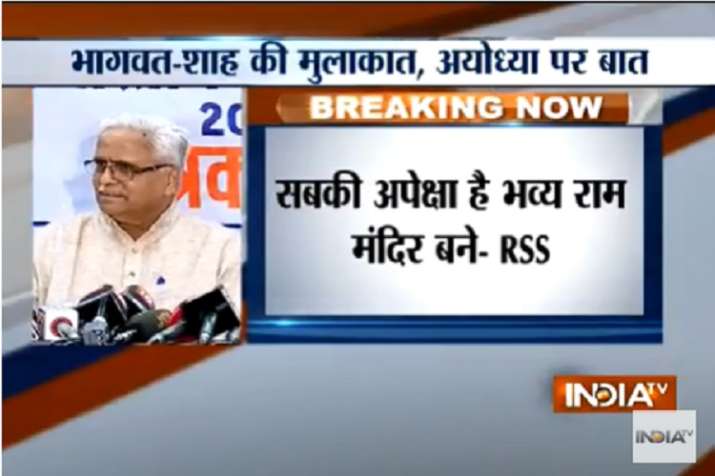 Rashtriya Swayamsevak Sangh (RSS) general secretary Bhaiyyaji Joshi, addressing a press conference on the third of three day RSS national executive meeting in Mumbai, said Ram Temple issue is related to the hindu community's sentiment.
Asserting his views, Joshi said the court's judgement was expected before diwali but the court deferred the matter till January.
"We have never criticized court's ruling. We believe in constitution. But the court should deliver its judgement taking people's sentiments into consideration", said Joshi.
Giving a brief about RSS shakha, he said there are over 55,000 shakhas in the country. 
Further adding, he said RSS is active in over 35,000 villages.
Watch: Bhaiyyaji Joshi's view on Ram Temple