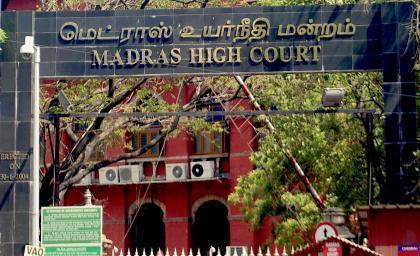 The Madras High Court today sought the Centre's stand on a plea by ruling Congress MLA, seeking to quash a notification nominating three members to the Puducherry assembly. The bench of Chief Justice Indira Banerjee and Justice M Sundar sought the Centre's stand, issuing notices to joint secretary (Home) and also to the three nominated MLAs -- V Saminathan and K G Shankar (of BJP) and S Selvaganabathy, an educationist. 
The bench issued the notices on a petition filed by Congress MLA K Lakshminarayanan, seeking to make the newly nominated MLAs and Union Home Ministry officials as parties to his petition filed earlier for annulment of the notification. 
The counsel for the petitioner contended that the nominations had been made without consulting the elected government of the Union Territory. After issuing notices, the court posted the matter for hearing after a week. 
The petitioner originally had moved the court for its directions to bar the Union home ministry and the Puducherry chief secretary from filling up the nominated seats of the assembly, without consultation and choice of the elected government of the Union Territory.
The Centre, however, nominated the three persons to the assembly during pendency of the petition at the court. 
The three newly nominated MLAs were sworn in yesterday by Puducherry Lt Governor Kiran Bedi. Citing this, the petitioner filed the present application.