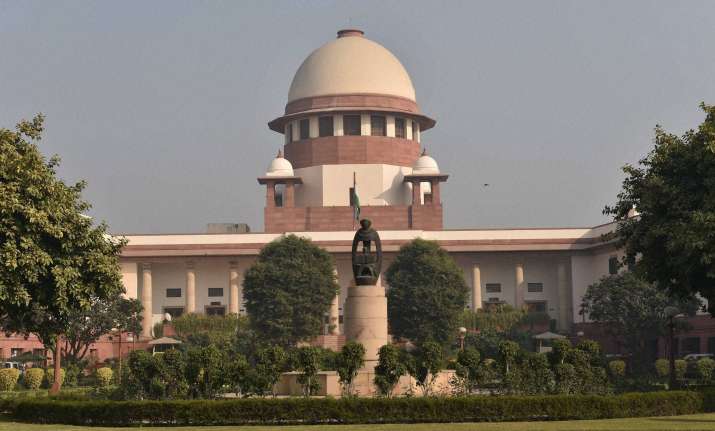 In a landmark verdict, the Supreme Court on Monday declared seeking votes in the name of religion, caste, race, community or language, as illegal.
The SC ruling comes just months ahead of crucial assembly elections in five states where faith and caste are top poll issues.
In a 4:3 verdict in the controversial Hindutva case,the apex court said election is a secular exercise and thereby its way and process should be followed. The top court said no politician can seek votes in the name of caste, creed, or religion.
The judgement of the apex court came while hearing several petitions in Hindutva case 
"The relationship between man and god is an individual choice. The state is forbidden to have allegiance to such an activity," the bench said.
"Religion has no role in electoral process, which is a secular activity," the judges added. "Mixing state with religion is not constitutionally permissible." the bench added
But three of the seven judges dissented and said any such verdict would reduce democracy to an abstraction.
A seven-judge bench, comprising Chief Justice T.S. Thakur and Justices M. B. Lokur, S.A. Bobde, A.K. Goel, Uday Lalit, D.Y. Chandrachud and L. Nageswar Rao, had reserved the verdict on October 26 on the question of law relating to the interpretation of "corrupt practice" within the meaning of Section 123 (3) of the Representation of the People Act.
The judgement is likely to have significant impact in states that go to the polls just months from now, especially in Uttar Pradesh, where the construction of a Ram Temple in Ayodhya and caste-based mobilisation are top poll planks.
In Punjab too, religion and sacrilege are top campaign issues.