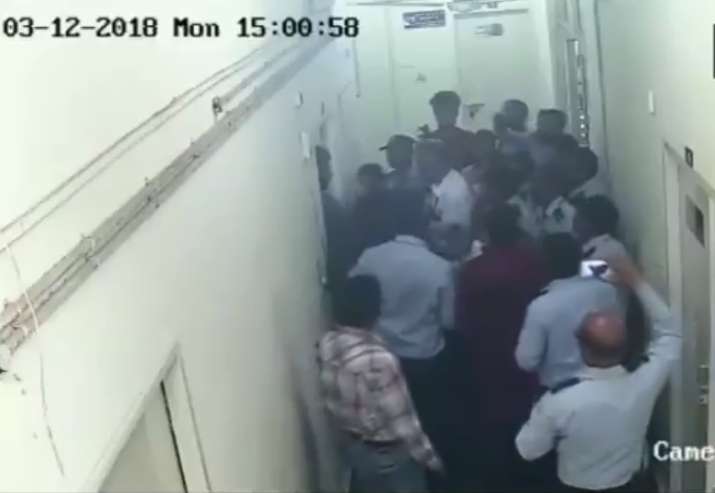 The students affiliated with Jawaharlal Nehru University's Student Union allegedly manhandled their dean on Monday. The CCTV footage released by the university administration on Tuesday shows 10-15 students engaged in a scuffle outside the Dean's office. 
The statement issued by the university administration alleges that some odd 15 protest students barged into the Dean's office during a meeting with representatives of JNUSU and became violent. The statement says students were called into the chamber for discussion but they manhandled and abused the dean.
"They blocked the room with sofa not letting the DoS leave. The guards somehow managed to help him make an exit," the statement said.
The dean was taken to JNU health centre for a medical checkup. A police complaint against JNUSU has been filed in the matter. The JNU administration has also set up an internal inquiry.
#WATCH: JNU students barge into their Dean's office during a protest on 12 March. The university has released a statement saying that the Dean was manhandled & abused by the agitating students, (Source: CCTV) #Delhi pic.twitter.com/HjZzDuT2ko

— ANI (@ANI) March 14, 2018